DURHAM, North Carolina (WTVD) --
The family of an 11-year-old boy who just had a kidney transplant at Duke Hospital is fighting to find a safe home for him to live in.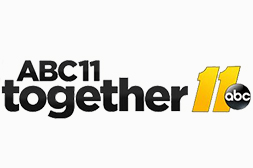 The Beatty family is also a victim of Hurricane Matthew - their Bladen County home is in pieces and infected with mold - something unhealthy for anyone, but it could be deadly for their son.
Kaleek Beatty is following all his doctor's orders on caring for his new kidney, but he has fears.
"I won't be the same as everybody," he worries.
WANT TO HELP? LEARN MORE OR DONATE HERE
His father, Corey Beatty, says, "He used to ask the question why come God made him not normal. We told him you are normal."
His mother, Latisha Beatty, also takes an optimistic approach.
"You just cherish every day, because we've learned that in a matter of hours everything you've worked for, everything you've known, could be washed away," Latisha said. "I have a home that we can't live in, but we're still making monthly payments to this home."
Follow Kaleek's journey on Facebook here
Corey Beatty works as a chemical operator and Latisha works part-time in education.
Want more ABC11 Together stories? Get the ABC11 News App
Their family of eight is now living in a singlewide 3 bedroom, 2 bath trailer home. They pay rent there, as well as the mortgage on their uninhabitable home that they remodeled to fit a dialysis bed through its hallways.
Then there are the prescription drugs that Kaleek has to take every day, for life -- drugs that currently cost the family about $10,000 every three months.
But what they really want is for Kaleek and the other children to be in a suitable home.
"Just to get them in the house," Corey Beatty says, "in somewhere safe and healthy."
The mold in their home ruined by Hurricane Matthew could cause Kaleek to have a deadly infection.
"It's completely, completely not safe for him to be in that kind of environment," said Dr. Eileen Chambers, pediatric kidney transplant director at Duke.
The family is waiting to hear back from the government on a buy-back, and fundraising in the meantime.
"We would be so thankful for what we can get," said a teary Kaleek.
ABC11 reached out to the Bladen County Hazard Mitigation Program and they tell us they're in the process of working with the family.
In the meantime, if you'd like to help the Beatty family with costs and medical expenses, you can
donate to their GoFundMe here
.
Report a Typo