CARY, North Carolina (WTVD) --
The widow of a Cary man killed in October while riding his bike near Apex is speaking out to ABC11 about her effort to make sure other bikers don't meet the same fate.
"He was doing everything right and he got hit. And because of that, our family is walking through the worst days of our lives," said Pam Markley.
Her husband, Jason, was hit and killed during an early morning ride in rural Chatham County.
CLICK HERE TO READ MORE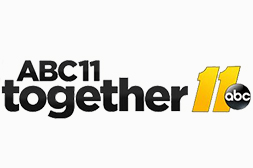 The 36-year-old Cisco worker also left behind three small children under the age of five.
Ramsey Capps of Apex is accused of hitting Markley. He is charged with failure to reduce speed and death by motor vehicle.
Now Pam Markley is helping organize a bike ride fundraiser that will kick off from Cary's Thomas Brooks Park on Saturday, April 8.
CLICK HERE FOR MORE INFORMATION
The route of the ride will pass by the intersection where her husband was killed.
When friends first approached her about raising money to help her young family she gave them a surprising answer.
"I wasn't comfortable doing a fundraiser for our family but I was comfortable doing a fundraiser to increase awareness in the community that there are bikers out there, that they are people, they're someone's dad or brother or mother or sister or daughter," Pam Markley told ABC 11's Ed Crump. "And so often those drivers, we don't recognize that we just recognize someone being annoying, slowing us down," she added.
So the proceeds from the fundraiser will be donated to the "
Triangle Spokes Group
" which promotes cycling safety and awareness.
Report a Typo