RALEIGH, North Carolina (WTVD) --
The Greater Raleigh Chamber of Commerce presented its fourth annual Women's Leadership Conference focused on Triangle professional women Thursday.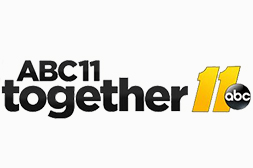 The half-day conference in downtown Raleigh drew more than 700 attendees from across the region. ABC11 is a proud sponsor of the event.
The event empowers women to create and promote momentum in their personal and professional lives.
The event was held at the Raleigh Convention Center.
The keynote speaker this year was Reshma Saujani, founder and CEO of
Girls Who Code
, a national nonprofit organization working to close the gender gap in technology and prepare young women for jobs of the future.
Girls Who Code started with 20 girls in New York and now has expanded to 40,000 girls in 50 states, Saujani says.
ABC11's Amber Rupinta moderated a panel discussion.
Report a Typo