DURHAM, North Carolina (WTVD) --
ABC11 Together is highlighting a "Spring into Reading" event at a Bull City elementary school.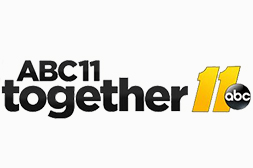 ABC11's parent company, Disney, awarded Burton Elementary School, and the non-profit Book Harvest, with $5,000 to give away books to students who don't have them at home.
For these children, picking out brand-new books is a special treat.
"When we didn't have books in the past, we just had to make our own stories," first-grader Zaynab Salifou said.
"We know that one of the most important predictors of academic success is the presence of books in the home," Book Harvest organizer Rachel Stein said.
That's why the organizations partnered to pass out almost 1,000 books to nearly 400 students - hoping two new books per child will help youngsters who otherwise may not have access to books outside of school.
Students had the opportunity to pick out books in both English and Spanish to encourage family reading time, and there was a bilingual story time for the students at the language magnet school.
"I want to read one in the morning when I wake up, and I want my mommy to read me this one in Spanish," first-grader Angel Hernandez Fuentes said.
All of it is meant to encourage children to keep on reading through Spring Break.
"I like reading because it makes it, it introduces me to a new adventure and it's like an adventure where I don't go anywhere," Salifou said.
"I'm thinking I want to go to the Book Harvest every single day," she added.
Report a Typo