RALEIGH, North Carolina (WTVD) --
It was about 6:30 Friday morning when Wake County Public Schools employee Thomas Foy was on his way to change lightbulbs at Ligon Middle School in Raleigh. Foy is a field maintenance technician and works at seven different schools across Wake County.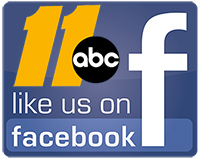 On Friday, he considered himself to be in the right place at the right time.
A long-time custodian and beloved father figure for Ligon, Herman Williams, went into cardiac arrest outside near a school athletic field. Foy's CPR training and adrenaline kicked in, and he went into life-saving mode.
"I immediately thought just pump, and I'll do my 30 (chest) compressions. And I just kept going until EMS showed up," Foy told ABC11.
It was the first time Foy has put his CPR training into practice. He credits refresher courses by WCPSS for keeping him up-to-date on how to perform in life-saving situations.
Stay on top of breaking news stories with the ABC11 News App
Foy says he saw another employee with Williams and realized something was wrong when Williams was hunched over and collapsed to the ground.
"I knew something was really wrong and was blocking his airway. So I had to keep his heart going," he said. "I rolled him back and he just stops (breathing). And that's when I started doing CPR on him."
Foy, who has two small children, was only focused on keeping Williams alive. "I was it. I was his last chance," he recalled.
He performed CPR on Williams for what he believes was 15 minutes until EMS arrived. Once on scene, Foy was instructed to continue chest compressions until crews were able to take over.
"I was yelling 'Herman, Herman. Stay with me!' I was trying everything I could to keep him with us," Foy said. "I'm glad I was ready and willing to help."
Recounting the morning's heroic effort, Foy does not care to be thought of as a hero.
"I'd do it for anybody and hopefully someday, somebody will do it for me. That's what I get out of it," he said.
Foy says Williams was taken to WakeMed for treatment. ABC11 reached out to school officials as well as WakeMed about Williams' condition but has not heard back.
ABC11 learned Williams recently lost his wife late last year, but is always seen around school helping others and always smiling.
Report a Typo