PITTSBORO, North Carolina (WTVD) --
Mary Phyllis Horn has lived in her home in Pittsboro for 21 years. She describes her home in the Creekside Apartments as quiet.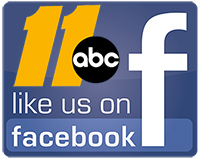 "People are friendly," Horn said.
In fact, Chief Percy Crutchfield with the Pittsboro Police Department said the last two homicides in Pittsboro in recent memory happened in 2014 and in 2002.
That changed on Tuesday.
Police received a call from someone asking them to do a welfare check on a woman in apartment No. 82 in the Creekside Apartments on Creekside Drive. When officers arrived they found the woman inside had been dead for a while.
On Wednesday night, after working to identify her and to inform family, police released the name of the woman to the public. They said she was 54-year-old Donna Todd.
They also said based on the evidence collected in her home and the preliminary findings from the North Carolina Office of the Chief Medical Examiner, the case is being investigated as a homicide. The State Bureau of Investigation has been called in to help.
Police immediately began to question neighbors. Horn was one of them.
"They just wanted to know if I'd noticed anything out of the ordinary," said Horn.
She said she knew Todd from around the neighborhood and had even taken her shopping once.
The only thing Horn could recall was hearing a scream one night, but said she immediately assumed it came from a nearby bar and dance hall. She also can't pinpoint when exactly she heard it, whether it was this week, or last week.
Stay on top of breaking news stories with the ABC11 News App
At this time, police do not know exactly when Todd was killed. While they wait for more information from the medical examiner they are searching through records. For example, they're looking to see when was the last time Todd had made a phone call or a purchase.
Another neighbor, who did not want to be identified said she thought of Todd as a friend. She said they would often chat and that Todd was a regular for Wednesday night Bible study. She said her friend had missed the last one.
Chief Crutchfield said right now everything is in the beginning stages. They don't have a cause of death to release or even when exactly Todd died.
When asked if there was any known danger to the public, Crutchfield said he doesn't want to incite fear, but that this is a homicide investigation and no one is in custody.
Anyone with information is asked to contact Detective Shorty Johnson of the Pittsboro Police Department or the State Bureau of Investigation.
Report a Typo