FAYETTEVILLE, North Carolina (WTVD) --
Police and the Fayetteville Chamber of Commerce have teamed up to stop recent break-ins.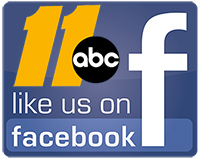 The two will hold the first ever "Behind the Badge" event next week in wake of a string of business crimes.
Bryan Honda, at 4104 Raeford Road, recently fell victim to an attempted break-in. Last week, an employee coming in for work spotted a man trying to break into cars in the parking lot.
The crook took off and management notified police. Police say criminal activity tends to pick up around the spring, but business break-ins appear to be a steady trend.
The burglar who has been striking Asian businesses is still on the loose. So far, he has broken into several Asian restaurants at least 20 times.
Stay on top of breaking news stories with the ABC11 News App
Frustrated with the rash of crime, the Fayetteville Police Department teamed up with the Chamber of Commerce to educate businesses on ways to help them become less of a target.
Surveillance cameras, alarm systems, and curb appeal are some of the strategies that will be covered. Bryan Honda says it plans to attend to make sure it is up to date on best practices as recommended by police.
"They can actually tell us what we can do to secure our property even better. They do this all day long, just like we sell cars all day long so they know what thieves and criminals are looking for and that should help us out," said Rico Glover from Bryan Honda. "So we're excited about the partnership."
The "Behind the Badge" forum is set for Wednesday at 7:30 a.m. at Cross Creek Mall.
Report a Typo