APEX, North Carolina (WTVD) --
ABC11 secured a copy of the Wake County Public Schools' plan to combat racism within the school system.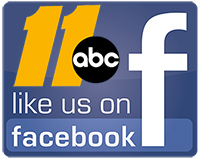 Entitled, "Moving the Work Forward: A Courageous Conversation About Race," many of the provisions are already underway. But for activists and civil rights leaders who attended Wednesday's face-to-face meeting with the superintendent, they want to make sure the district sticks to this plan and they intend to push the district even further.
It was a confrontation caught on camera in March that first forced the issue; Micah Speed, an African-American Wake Forest High School student was taped yanking his white classmate to the ground after what Speed described as months of racist bullying that went ignored by teachers.
Stay on top of breaking news stories with the ABC11 News App
Civil rights leaders and community activists such as Craston Artis and Geraldine Alshamy demanded a meeting with Wake Superintendent Dr. Jim Merrill.
RELATED: LOCAL NAACP TALKS RACE RELATIONS WITH WCPSS SUPERINTENDENT
"Before today we felt like they didn't care," Alshamy said. "They heard us and knew what was going on but just failed to act. "(Now that the meeting has happened) I'm encouraged, I'm encouraged."
"I am cautiously optimistic," Artis said. "We want to make sure that what they say they're going to do, they follow through on."
Raleigh civil rights leaders finally get their face to face mtg with Wake Schools superintendent to talk ongoing issues of racism. AT 11. pic.twitter.com/MUna4uLo7w

— Joel Brown (@JoelBrownABC11) May 4, 2017
Artis and Alshamy are members of CELT, the Community Education Leadership Team. They joined Raleigh-Apex NAACP President Portia Rochelle at the table with Dr. Merrill as the district laid out its plan.
The "Courageous Conversation About Race" includes an expansion of the district's Office of Equity Affairs, racial equity training for all secondary principals and counselors and school-based equity teams -- a way to confront CELT's claims that punishment in Wake schools differ depending on the race of the child.
"We won't have the schools to continue to have the trends where black students are disproportionately disciplined for the same offenses as white students," Artis said.
Wednesday's meeting did not focus on the recent rash of racist social media posts, including the racist rant posted by Leesville Middle schoolers and the Snapchat pic posted during the weekend comparing black members of Apex Friendship High School's step team to freed slaves. Rochelle urged Merrill to confront the racist bullying.
RELATED: Apex school step team show marred by racist Snapchat post
"(Students) tell the teachers and nothing is done and that is unsafe for our children," Rochelle said.
CELT's biggest proposal is the creation of local school councils-- diverse groups of parents and community members at the every school to explore disparities in discipline and academics. Alshamy and Artis say Dr. Merrill seemed opened to the idea.
The superintendent is pledging to keep these conversations going. He plans to meet with the group every 3 months.
Report a Typo