You could win two tickets for you and a friend to see the finale of American Idol live in Los Angeles!
Join everyone using the free ABC11 App!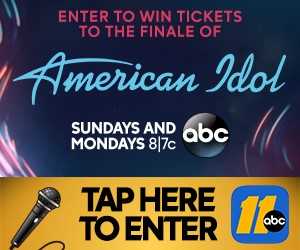 Find the above American Idol button, tap it, and enter to win. The winner will be announced right here on ABC11 Eyewitness news on Friday April 27th. Don't have the app?
Download it here!
View the official rules here