The weekend will conclude with temperatures remaining well above average. There's a small chance for a thundershower in the afternoon, but rain chances look to be no better than 10-15 percent. Needless to say, the vast majority of the area will be dry once again.
Rain chances will increase on Monday as a cold front approaches from the west. The morning likely will be dry, but activity should arrive across Central North Carolina in the afternoon. Damaging winds, hail and flooding downpours cannot be ruled out in the strongest storms on Monday afternoon and evening.
There will be a refreshing drop in temperatures and humidity behind the front for midweek. Another round of showers and thunderstorms could arrive on Thursday. This activity appears that it will linger into Friday as well.
Have a great day!
Steve Stewart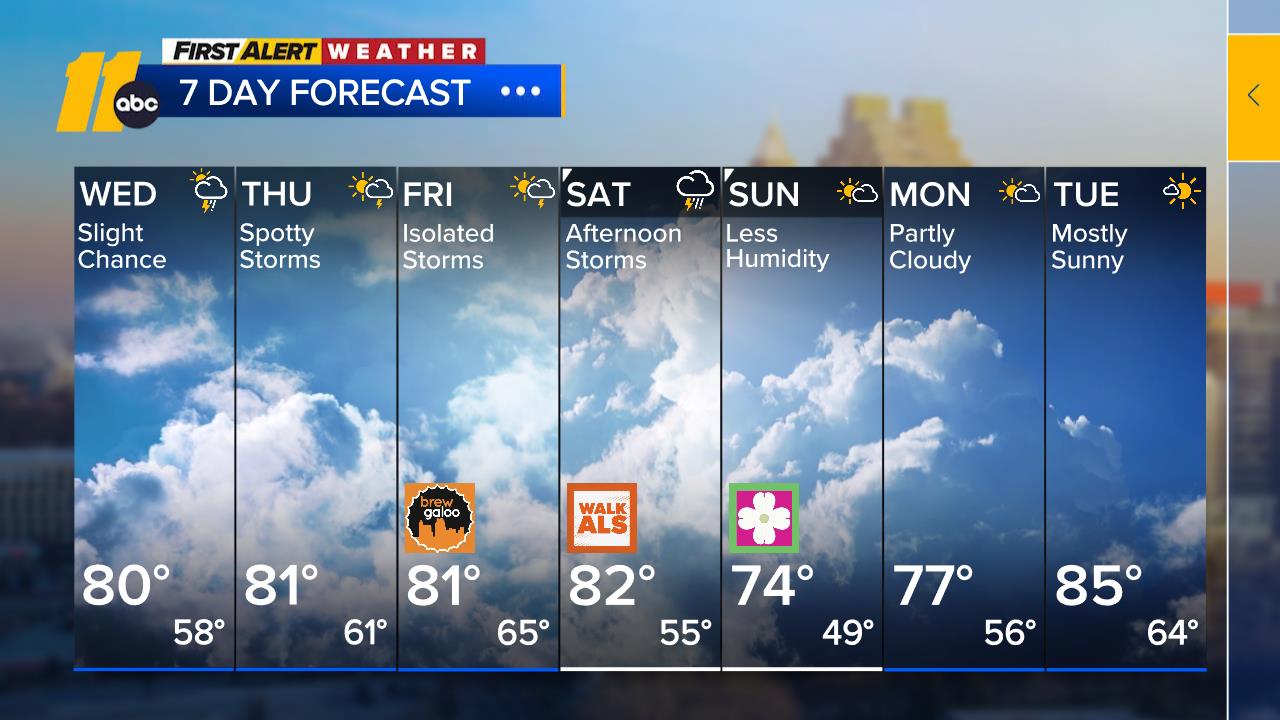 "