CARY, North Carolina (WTVD) --
A plan to bring more Habitat for Humanity homes in Cary suffered a setback Monday night.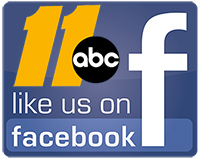 The Town of Cary Planning and Zoning Board held a public hearing on the possible rezoning of 2.5 acres of land on Trimble Avenue in Cary to transitional residential.
SEE THE REZONING PROPOSAL HERE (.pdf)
Last summer, Habitat for Humanity of Wake County applied to rezone the land with a plan to build 23 townhouses. Since that proposal, there have been public meetings and pushback from residents. Habitat for Humanity of Wake County scaled back to a plan that now would instead put nine detached homes on that lot. This plan still isn't sitting well with 25 residents who spoke out against it Monday night.
Stay on top of breaking news stories with the ABC11 News App
One by one, they listed off concerns about the overall look of the neighborhood. They worry that nine homes on 2.5 acres of land will look crowded compared to the layout of the rest of the neighborhood. They also worry the homes will look "cookie-cutter" and not fit in.
One resident did speak out in support of welcoming the Habitat homes. She said the neighborhood now has many types of homes from decades of changing styles.
In their turn to weigh the decision, several planning and zoning board members agreed that at first the plan looked good on paper. Then they took in concerns about the overall look of the community and flooding concerns raised by many residents.
Several people who live surrounding the lot say the area is prone to flooding. They worry that construction on the lot would only make the issue worse for whoever lives there and surrounding areas. On that issue, everyone agreed that is something that needs to be addressed.
In the end all but three board members voted in favor of sending a 'no' recommendation to the Cary Town Council on rezoning the land. Those who did not vote in favor said eventually higher-density neighborhoods in Cary could become the norm since more people are moving this way.
Kevin Campbell, President and CEO of Habitat for Humanity of Wake County was in the public meeting and was disappointed with the vote.
"We're really believers that the Cary Community Plan that was passed by the council really supports these types of developments," Campbell said. "We're disappointed to see that so far we haven't seen a lot of support from this board or others to support the plan that the town council adopted."
SEE THE FULL CARY COMMUNITY PLAN (.pdf)
Monday night's vote out of the planning and zoning board is only a recommendation for council members to consider in making a final decision.
There is no set date for that vote but it could come next month.
Report a Typo