MORRISVILLE, North Carolina (WTVD) --
Morrisville is being dubbed the Best Place to Live in North Carolina. The website Niche has also named the Triangle town one of the top five places in the country to live.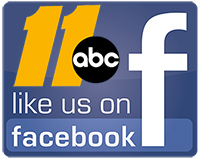 Niche looked at several things, such as FBI and Census data, to rank cities.
Morrisville is earning an overall grade of A+ thanks to scores on housing options, schools, diversity, commute times, nightlife, and job opportunities.
"It just kind of verifies what we all believe and it's all that hard work we've done over the years," said Mayor Mark Stohlman.
Stay on top of breaking news stories with the ABC11 News App
"There's a lot going on here. A lot of business, a lot of industry. It's a pretty cool place to hang out," said Richard Marshall, who works in Morrisville.
It's a relatively safe place as well. Violent crimes stats across the board were lower than the nationwide average.
Korneliya Zachar lives and owns a business in Morrisville. She is drawn to the town's diversity and says it's a great place to raise a family.
"Especially during the elementary school years, this is the right place for me," she said.
Morrisville changed its motto six months ago to "Live connected. Live well."
Stohlman says this better suits the thriving community.
"I think all the town halls are growing, but Morrisville is in a unique spot. We're close to the airport. We're close to RTP, we're close to the future WakeTech and we seem to be on everyone's commute," he said.
The full top 10 cities:
1. Morrisville
2. Cary
3. Chapel Hill
4. Apex
5. Carrboro
6. Marvin
7. Davidson
8. Holly Springs
9. Fearrington Village
10. Wake Forest
See North Carolina's top 100 places to live
here
.
Report a Typo