RALEIGH, North Carolina (WTVD) --
Some parents picked up their children from school Wednesday and drove them straight to Halifax Mall to rally in support of HB13.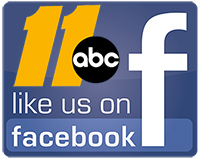 "The Senate must pass HB13 immediately," said NCAE President Mark Jewell before the fired-up crowd.
Stay on top of breaking news stories with the ABC11 News App
The legislation would save art, music, and P.E. classes in grades K-3. Specialty teachers across the state would also be able to keep their jobs.
RELATED: WCPSS faces harsh choices over class-size mandate
"Some students really get self-esteem and a confidence boost through these courses," said parent Kelly Talbolt.
READ HOUSE BILL 13 HERE (.pdf)
The legislation unanimously passed in the NC House in February. It has been languishing in a Senate committee.
Shelly Carver, a spokeswoman for Senate Leader Phil Berger, says the bill is being held up because the Wake County School District failed to provide requested data.
Carver also asserted that Wake County Schools Superintendent Dr. Jim Merrill spent millions of dollars that were intend to reduce class size.
WATCH: See Elaina Athans' earlier report from the rally
WCPSS says every dollar used is done so in accordance with the statute, but admits in a letter to the state that staff "could not complete the NCASA survey in the format provided."
Merrill says more than 300 specialty teachers could be out of work unless HB13 is signed into law.
Greg Brooks is a P.E. Teacher in Cary. He and his wife, as a specialty teacher, aren't sure what comes next.
"We're looking for jobs and keeping our options open but we really want to stay in the North Carolina teaching system," Brooks said. "We both committed our lives to this and we want to continue doing this."
Nobody has received their walking papers in WCPSS, but teachers in other school districts have started receiving pink slips.
Report a Typo