RALEIGH, North Carolina (WTVD) --
Gasps could be heard around the room Tuesday at a Wake County School Board meeting as members listened to Superintendent James Merrill run down the exact implication of a new state law.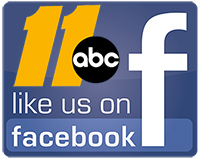 If left unchanged, Merrill said, the WCPSS would have to hire 461 new teachers next year and scrap "specials" classes in Kindergarten through third grade, including art, gym, music, drama, and P.E.. In Wake County, there are 356 specials teachers; only 52 have credentials to teach regular classes.
The law is intended to shrink class sizes starting next year. It requires five teachers for every 100 students, instead of the current four. But as school board members across the state are coming to terms with, that would mean - by definition - more classes and more teachers to fill those extra class rooms.
As Dr. Merrill explained to Wake board members, firing specials teachers may not sit well, but hiring teachers could also be hard.
"We've done nothing about looking at the quality of the applicants," he told board members. "Are they interested? Are they still in North Carolina? So there's been no cleaning of our numbers are in that respect."
Mark Jewell, head of the state's largest teacher's union - the North Carolina Association of Educators -- says pink slips are already going out as districts plan for the worst.
"They're going to start letting these people go; so, they're going to move or take jobs in other areas, and then, if they do pass it, but position's going to be posted and they're going to have no one to fill them," Jewell said.
Jewell points out space could be a major problem for districts around the state.
Stay on top of breaking news stories with the ABC11 News App
"They would have to find somewhere to put the students. We just don't have the space for it," Jewell said.
Wake County's Merrill says it's "50-50" whether they could make it work with the space they have.
There is a fix in the works. House Bill 13 would give schools more flexibility in class size. Merrill said instead of the 461 teachers the district will have to hire if the law doesn't change, they would only have to hire 32 if HB13 passes.
HB13 passed the House unanimously a few weeks back but has been stalled in the Senate Rules committee.
For school boards across the state as well as teachers, students and families, timing matters. This is when school systems are writing budgets and planning for next year.
Anticipated cost to Wake County if the law doesn't change? $26 million to keep the special classes.
Report a Typo