RALEIGH, North Carolina (WTVD) --
A Triangle mother is singing the praises of two Raleigh Solid Waste Services workers who helped her get out of an icy situation.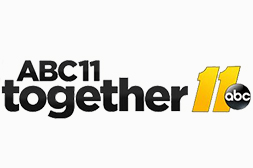 Natalie Micholic said she was struggling to back her minivan out of a driveway, with three anxious children in the back, when the two solid waste employees, Michael Edwards and Rayan Walker, drove by.
When Edwards and Walker saw she couldn't get her car out of the ice, that's when they sprang into action to help her, Micholic said.
Now the mom couldn't be more thankful. She gave the workers gift cards to express her gratitude.
Want more ABC11 Together stories? Get the ABC11 News App
"I think it was incredibly kind of them," she said. "I'm sure that they were so busy with all of the inclement weather that we've had recently, and they didn't have to stop.
Micholic said she was taken aback by the good deed. The waste services employees said it was second nature to help.
"I came up with a family that, you know, when somebody is in need, you got to help them out the best to our knowledge," Edwards said.
Walker said he thinks Micholic's own kind deed of thanks should be praised.
"I think it's pretty awesome, because we are out there every day working in this neighborhood," he said, "and not a lot of people tell us things and appreciate what we do."
Report a Typo