DURHAM (WTVD) --
Those in need are receiving warm winter clothing as part of the
Durham Rescue Mission Thrift Store
as part of Operation RESCUE: Warm Shelter.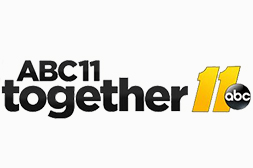 Those that sought emergency shelter at the Durham Rescue Mission are being taken to the thrift store on Monday, Jan. 9 to receive warm winter clothing for free.
Emergency space is available for any men, women, or families seeking shelter and heat from the cold at any time this winter. Operation RESCUE: Warm Shelter will continue until warmer weather moves into the region.
Click
HERE
for more information about the Durham Rescue Mission.