Tonight will be nice and quiet, similar to last night with only a few clouds thanks to high pressure holding firm. Temperatures will drop into the lower 70s by dawn.
Another hot day tomorrow with temperatures climbing into the lower 90s as sunshine mixes with some clouds. While tomorrow is going to remain dry, we see the return of some showers and thunderstorms Tuesday as the next cold front begins to approach from the north.
The front will push east through the area late Tuesday into early Wednesday. Showers or thunderstorms will continue overnight Tuesday and will linger early on Wednesday. Dry air will return Wednesday afternoon with a slight drop in humidity.
The dry weather will only last through Thursday. On Friday and into the weekend the shower and thunderstorm threat returns as the front pushes back into the area and another storm system moves east.
Have a great evening!
Brittany Bell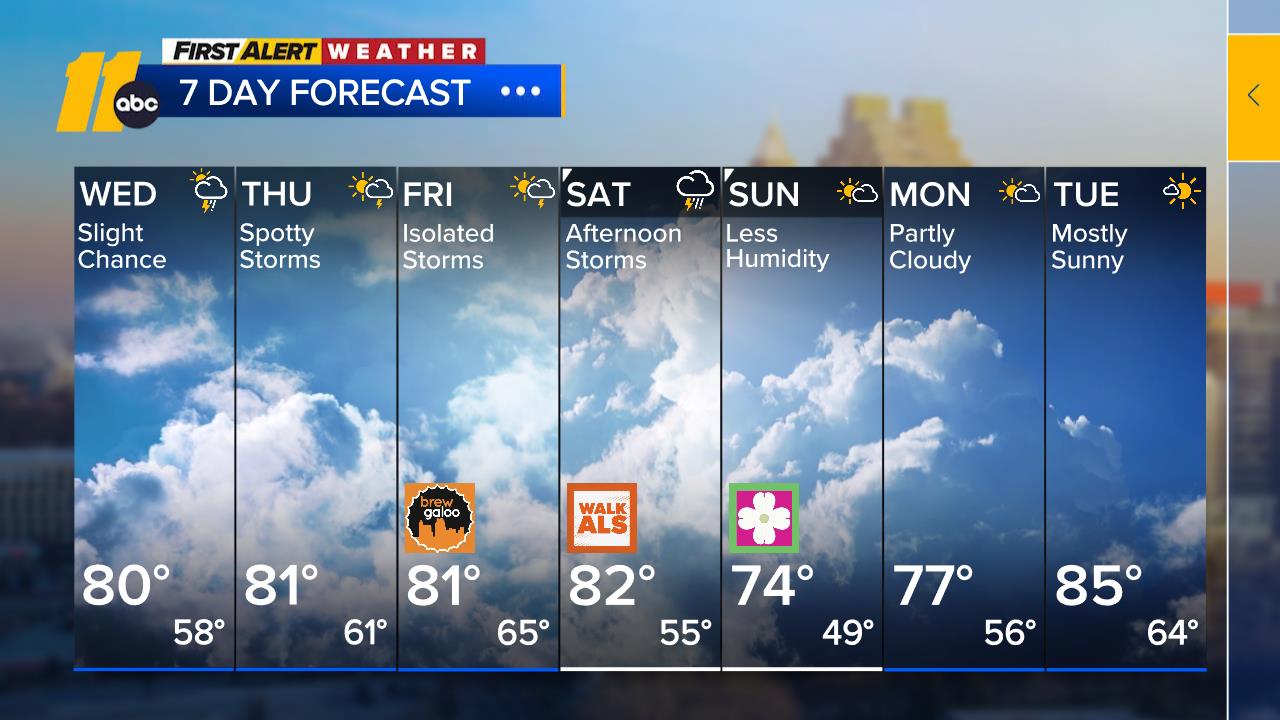 Check the radar anytime with the free AccuWeather app for iPhone and Android today!