A prolonged unsettled weather pattern will remain in place across the Triangle over the next several days thanks to a broad upper-level area of low pressure stalled out over the eastern third of the nation.
While there can be a shower or thunderstorm around at just about anytime today, the best chance will be during the afternoon and early evening hours as daytime heating helps to destabilize the atmosphere.
A similar setup will be in place Monday with plenty of clouds and a spotty shower or thunderstorm, especially in the afternoon.
With very moist air in place and general low pressure in the vicinity, the chance for a shower or thunderstorm will be around through the end of the week.
Although it will remain humid through the week this more active weather pattern will result in below-average temperatures.
The unsettled weather may persist into the weekend.
Have a good day!
Steve Stewart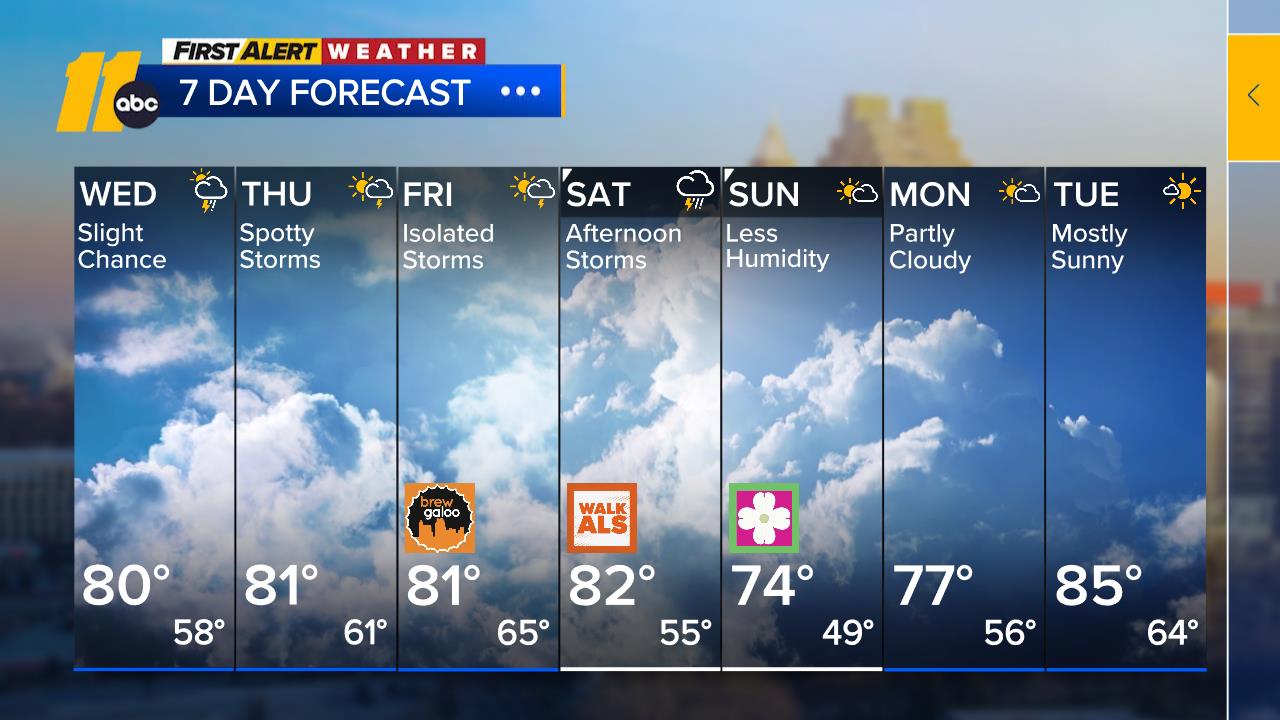 Check the radar anytime with the free AccuWeather app for iPhone and Android today!