More very warm, humid weather is likely through Tuesday. But a cold front will also start to approach Tuesday afternoon and then pass through Tuesday night. Monday night will be partly cloudy and warm with clouds and sunshine on Tuesday and high temperatures near 90.
Ahead of the cold front, a couple of showers and heavy thunderstorms will move through the area later Tuesday and early Tuesday night.
Thunderstorms will bring locally very heavy rain and wind gusts.
Behind the front, a somewhat drier air mass and a little lower temperatures move in starting late Tuesday night and Wednesday.
Wednesday should average partly sunny with highs in the middle to upper 80s. Rain-free weather should hold for the most part Thursday into part of Friday though a shower and thunderstorm could develop in the afternoon Friday.
Over the weekend, showers and thunderstorms will become likely again, and the weather may be unsettled for much of the weekend as an upper-level trough begins to move into the eastern third of the country.
Brittany Bell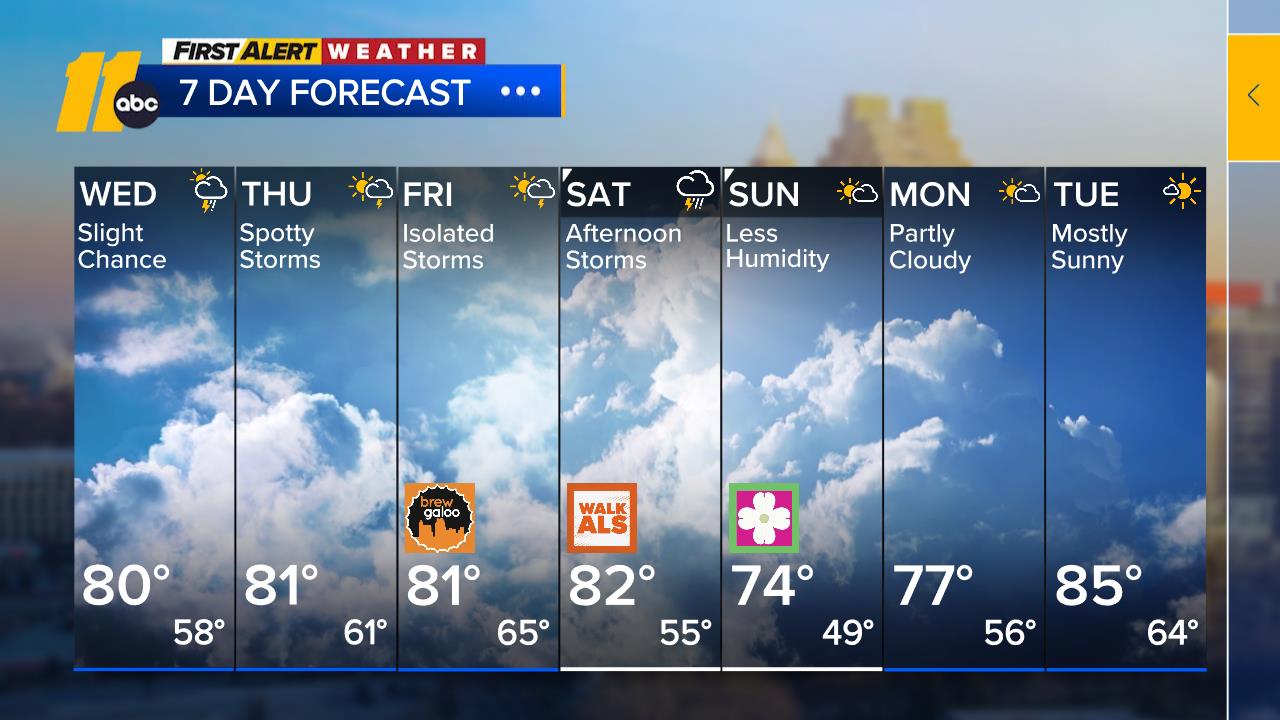 Check the radar anytime with the free AccuWeather app for iPhone and Android today!