Low pressure that forms off the Georgia coast last night will move up the near our coast today and spread some heavy rain to the beaches.
That rain stays to our east for the most part, although there could be a shower that moves west and hits the Triangle. Highs will be in the mid and upper 80s.
Tomorrow that coastal low moves from North Carolina to the north. A rainy start to the day, in spots, will give way to some improving conditions later in the day. While we have a thunderstorm chance for the afternoon there is a better chance it does nothing until later Saturday night. As those storms start to fire the SPC has put most of the area in a risk for severe weather.
The biggest threat would be from damaging winds, though you can't rule out some pockets of hail or an isolated tornado.
The low to the west is not going to move much into early next week. This will be cause humid conditions with more clouds than sunshine and the daily threat for showers and storms. It's hard to say what day may be the wettest, but expect a shower or thunderstorm in many places Sunday through Wednesday.
Have a great weekend!
Bigweather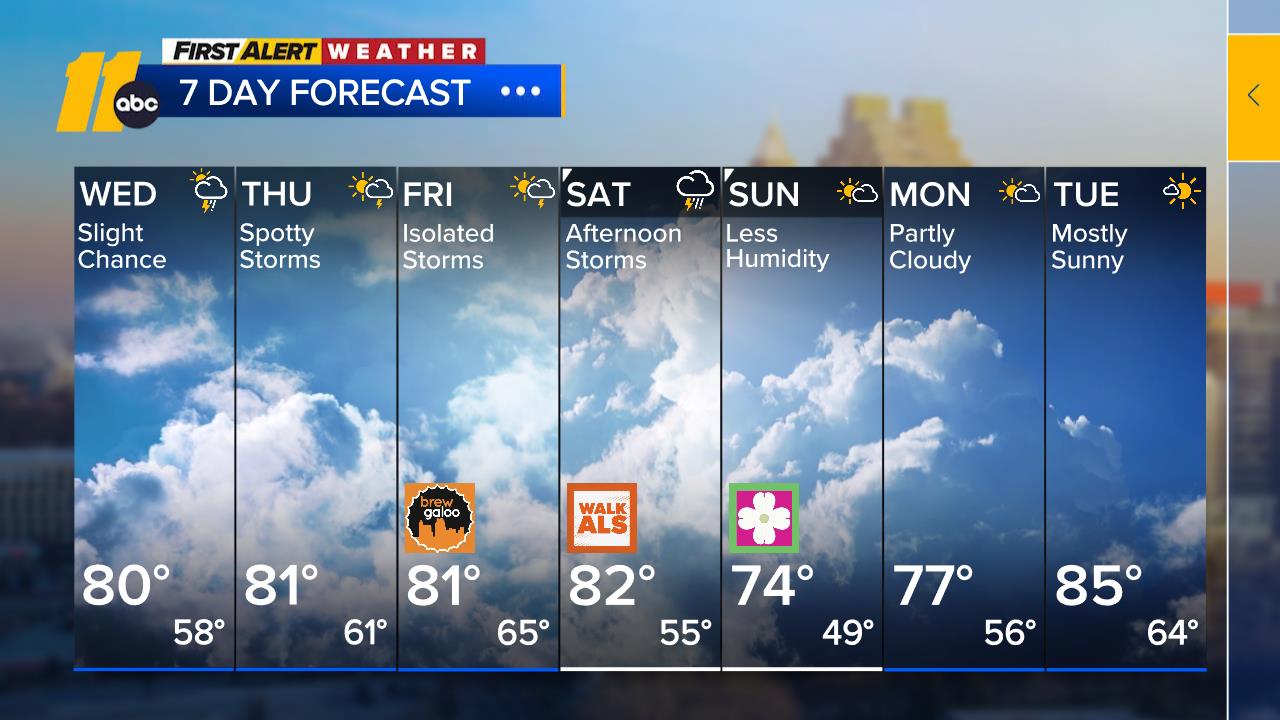 Check the radar anytime with the free AccuWeather app for iPhone and Android today!