Clouds will break for some sunshine today as a wave of low pressure located near the Carolina Coast heads to the northeast. There can still be a little rain around early, mainly north and east of the Triangle. Meanwhile, a broad upper-level low pressure system in the Ohio and Tennessee valleys will push a front to the east tonight, bringing showers and thunderstorms with it. But the front will quickly lose its identity, then dissipate on Sunday. It's likely to remain humid Sunday with a couple more showers and a thunderstorm in spots.
Unsettled conditions look to persist early next week. The before mentioned upper-level low and trough is likely to stay to the west through midweek with a very moist south-to-southeast flow coming north on the eastern side. This will lead to daily rounds of showers and thunderstorms for the Triangle, with Tuesday looking a bit more active than Monday.
Have a good day!
Steve Stewart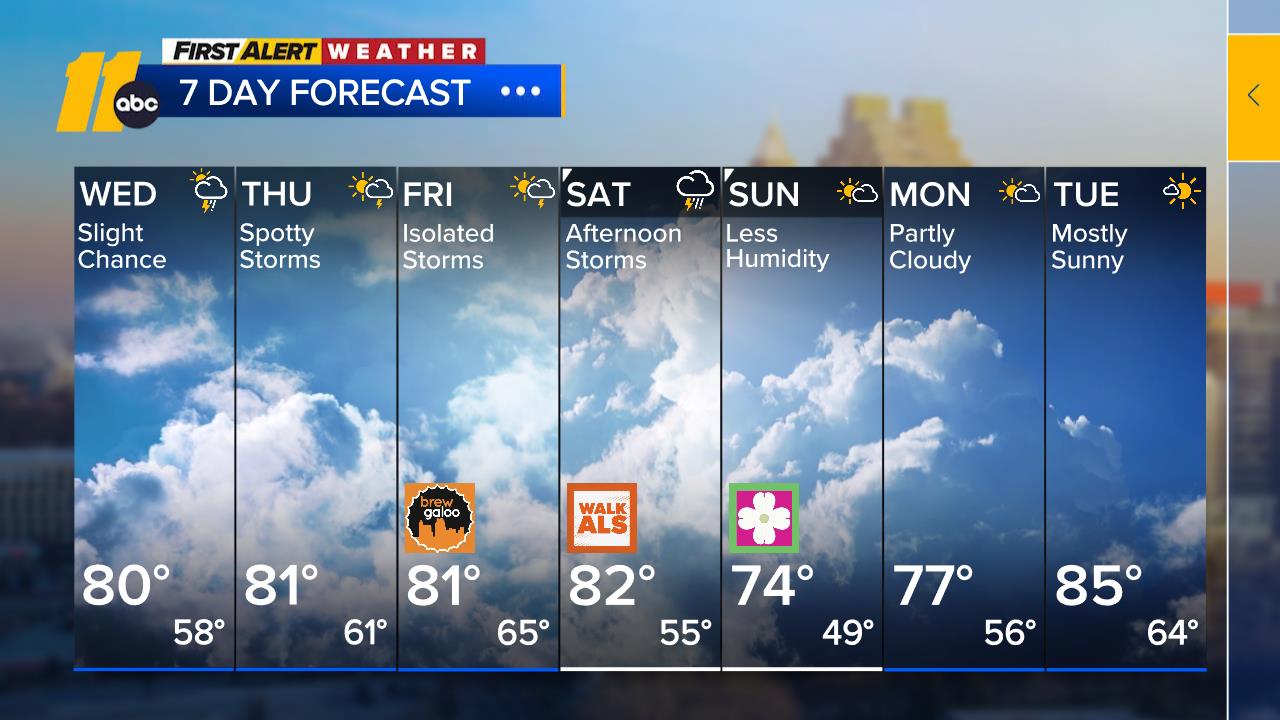 Check the radar anytime with the free AccuWeather app for iPhone and Android today!