Get ready for a stormy Wednesday. So far things have been quiet with a few sprinkles. As we head into this afternoon a round of storms will develop, and some of those could be severe. The SPC has upgraded most of the ABC 11 viewing area to an enhanced risk. The enhanced is level 3 out of 5.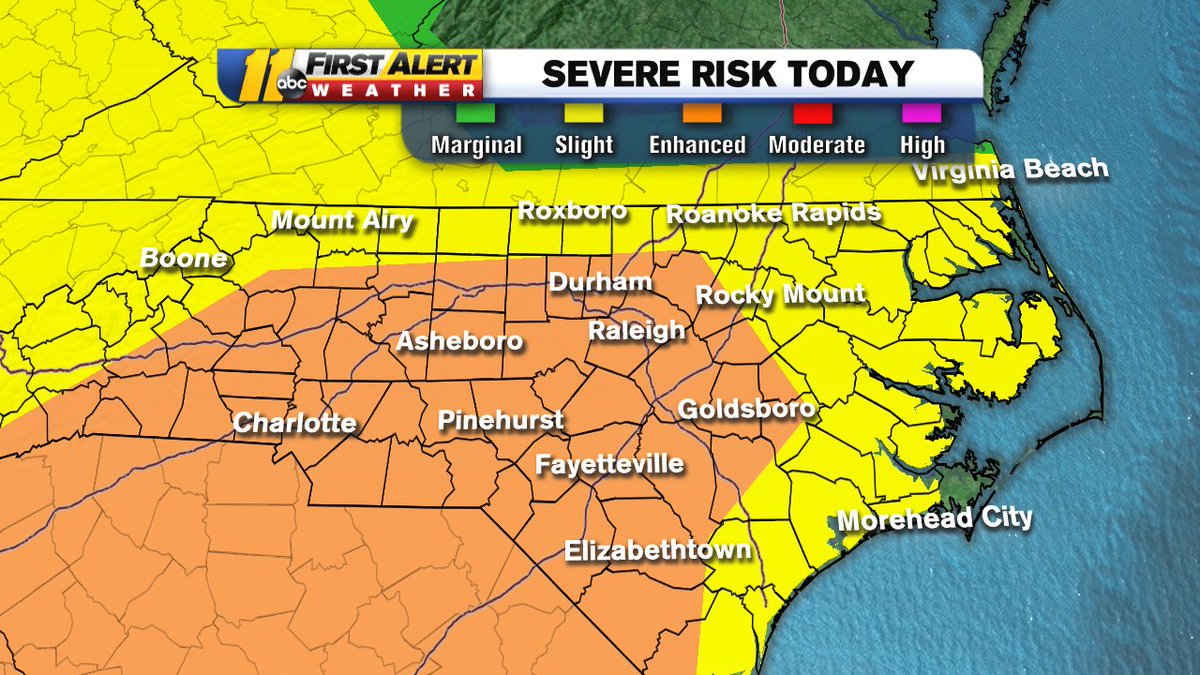 TIMING
Right now the main window for severe storms is between 4pm-Midnight.
THREATS
Damaging winds, quarter size hail, and isolated tornadoes are possible this evening. We are also still under a flood watch.
Scattered showers will develop on Thursday with highs reaching the 70s. By Friday we'll finally see more sunshine! Highs will warm up to the 80s.
High temperatures will top out close to 90 degrees this weekend. The humidity will be going up as well. The combination of more moisture and approaching cold front could spark a few pop showers Saturday and Sunday. Memorial Day will be hot and humid with a few afternoon showers.
Have a great evening, and stay weather aware!
Chris Hohmann