A cold front will continue to sag south today away from the Triangle and high pressure well to the north will help to filter in drier air.
Although it won't be much cooler in the afternoon compared to Tuesday it will be somewhat less humid.
Similar conditions will continue into Thursday with highs in the upper 80s, humidity levels continue to become more comfortable.
On Friday, the humidity will come back up and it will stay very warm with clouds and some sunshine. A slow-moving upper-level trough accompanied by a cold front will bring back the chance of showers and thunderstorms for the Triangle this weekend.
The best chance is from Saturday afternoon through Sunday. Monday, there still could be a shower or thunderstorm in at least parts of the area.
Have a great Hump Day!
Bigweather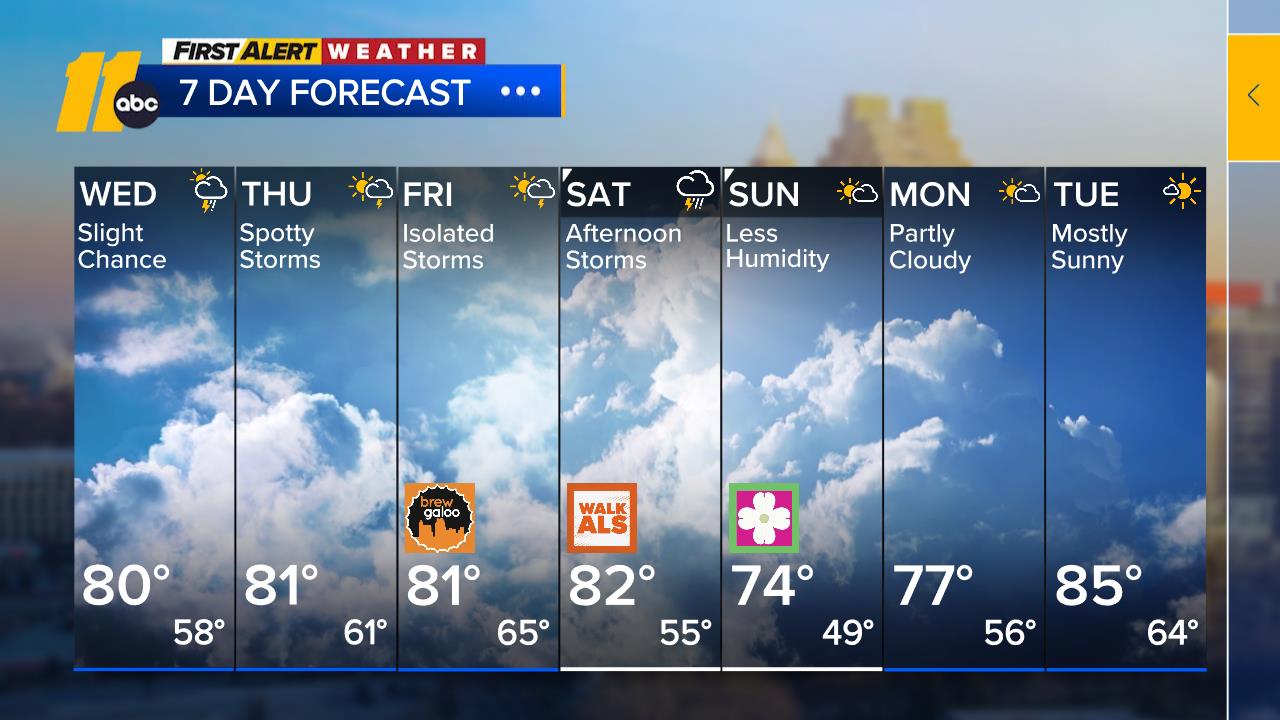 Check the radar anytime with the free AccuWeather app for iPhone and Android today!