RALEIGH (WTVD) --
Thursday evening's wet weather caused some trouble in parts of the Triangle. Raleigh police say the weather is to blame for at least one accident.
Police responded to an overturned pick-up truck on I-40 near Saunders Street.
At least two people were in that truck, and could be seen walking and talking to police. No one was hurt but the eastbound lane in that spot was temporarily closed while the truck was towed.
In downtown Raleigh, the wind and rain caused a bit of a mess for some of the construction sites and knocked down some fencing.
Parts of northwest Raleigh were hit by scattered power outages as well.
Click here for the latest watches, warnings and advisories
Click here to see the First Alert Doppler Radar.
Click here to download the ABC11 First Alert Weather App for your smartphone.
After the stormy weather Thursday, there's some good news ahead.
Friday should be a relatively quiet day with partly sunny skies and temperatures in the mid and upper 80s. There could be a few showers southeast of the Triangle during the afternoon, but most of the region should be dry.
The weekend looks mostly dry and hot with sunshine and temperatures in the low and mid 90s.
Another cold front will drop into the region on Monday and set off more scattered storms. Behind that front, some delightful weather is on tap for much of next week, with sunshine, low humidity, and mild temperatures.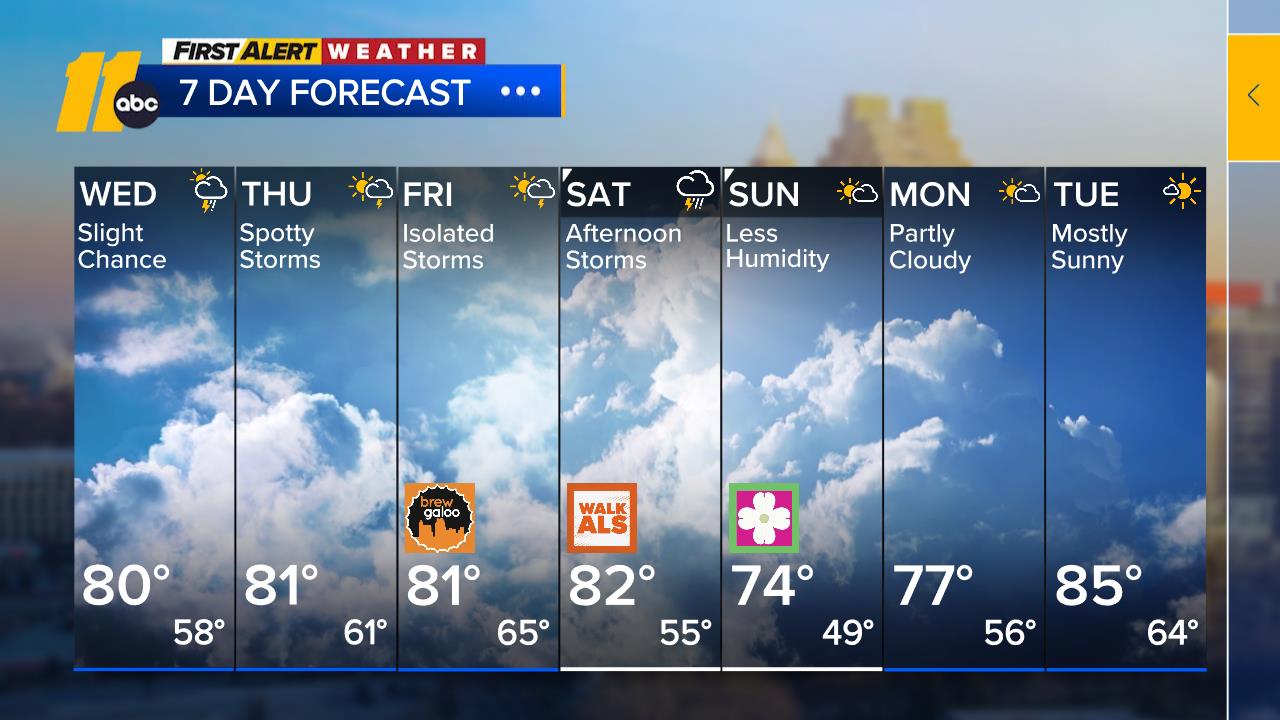 Report a Typo