RALEIGH (WTVD) --
Monday night's storms caused trouble across central North Carolina.
Lightning kept firefighters busy. They doused flames sparked by lightning, like at one home on Swansboro Drive in Cary. Another two homes were hit by lightning on Fayetteville Road in Garner.
The homes are right next to each other and the strikes happened within minutes of one another. The owners were inside at the time. Fire officials aren't sure if the homes were hit by the same lightning strike, however.
"It could have been the same, but usually you don't have them this close together," said Garner Battalion Chief Barrett Penny.
Firefighters and EMS rushed to the homes around 8:30 p.m. An official tells ABC11 that a small fire started at one of the homes.
"This gentlemen reported seeing the house across the street struck by lightning, and then, when we were en route to that, this lady called in," said Penny.
There were no reported injuries and Duke Energy Progress crews went out to the homes to survey the damage.
The powerful thunderstorms caused issues elsewhere, too.
For hours, lightning illuminated the sky. Power was knocked out in some areas. Traffic signals were out along South Saunders Street in Raleigh. There was also ponding along Capital Boulevard.
The storms pushed off to the east late Monday evening, with only an isolated shower expected overnight.
"So far, August has been a rather cool month, but that's about to change," said ABC11 Chief Meteorologist Chris Hohmann. "The Bermuda high will begin to flex its muscles over the next few days, and that means more typical summer weather."
Through Wednesday, look for partly sunny skies and just a widely scattered shower or thunderstorm each afternoon. Temperatures will slowly climb into the low 90s through the middle of the week, and humidity levels will be on the high side.
Another summer cool front could reach us by the end of the week, and by the weekend, our highs could drop back into the mid 80s.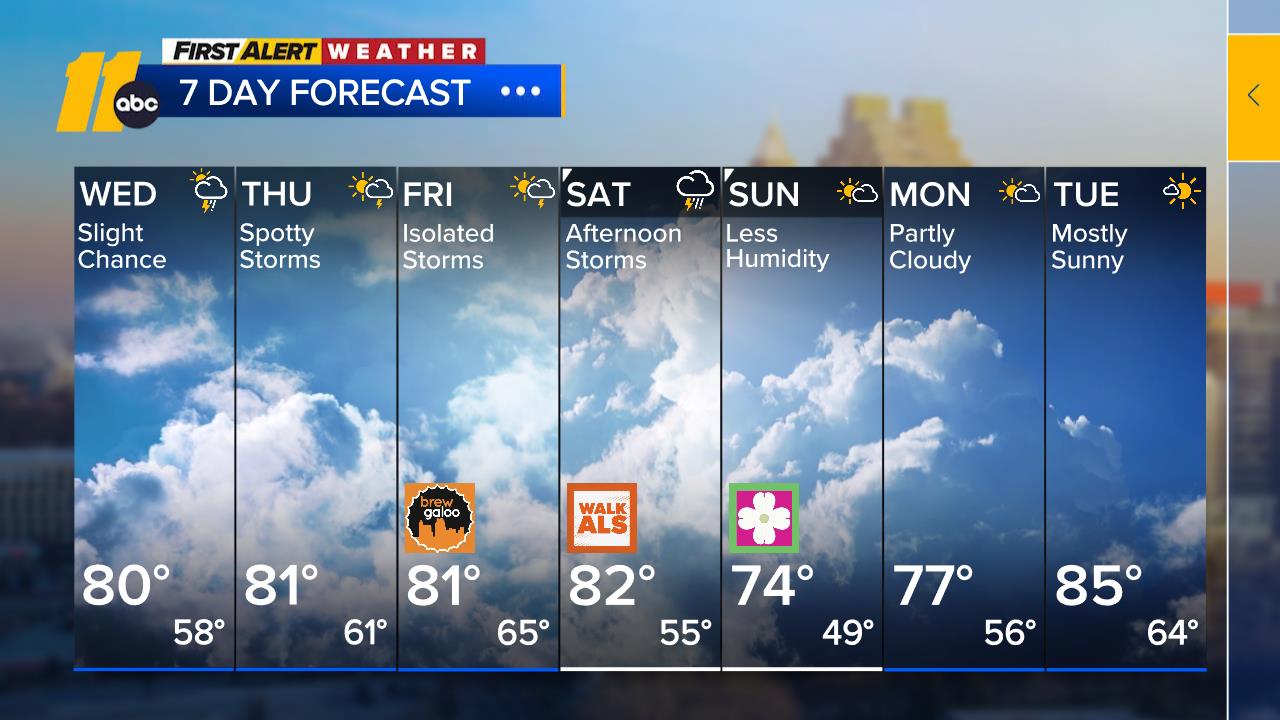 Report a Typo