High pressure centered over the mid-Atlantic will keep conditions dry today with some sunshine.
Humidity levels will remain rather comfortable for this point in July with highs in the upper 80s to near 90 degrees.
The humidity will start to increase again Friday as high pressure slides east off the coast and low pressure developing across the southeast begins to slide north along the Eastern Seaboard leading to some clouds.
Meanwhile, an upper-level trough will move into the Ohio and Tennessee valleys over the weekend, and will drop south Sunday and then will remain to the west through at least Tuesday. A south flow in all levels of very moist air is likely during this time. It can shower or thunderstorm at some point Saturday with the best bet in the afternoon. Showers and thunderstorms will remain scattered about the area Sunday through Tuesday. The
WPC
gives us 1-2" of rain by next Tuesday.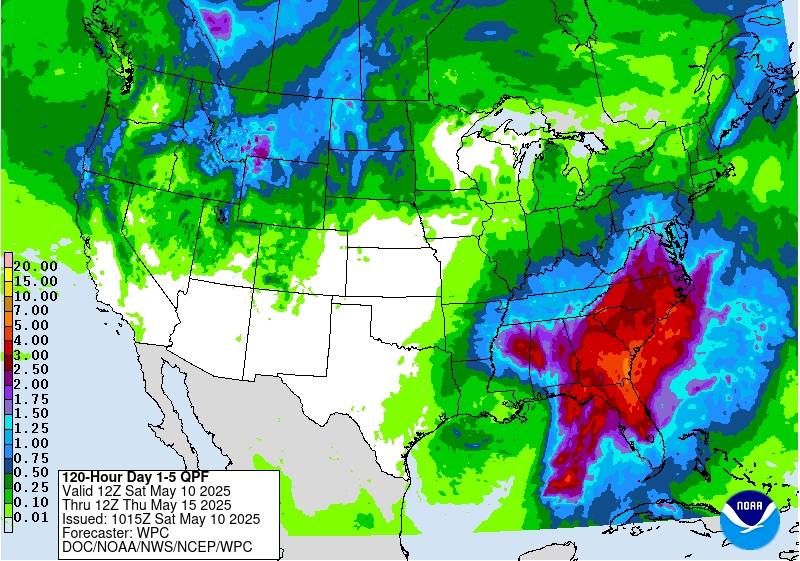 So enjoy the dry weather today & tomorrow!
Bigweather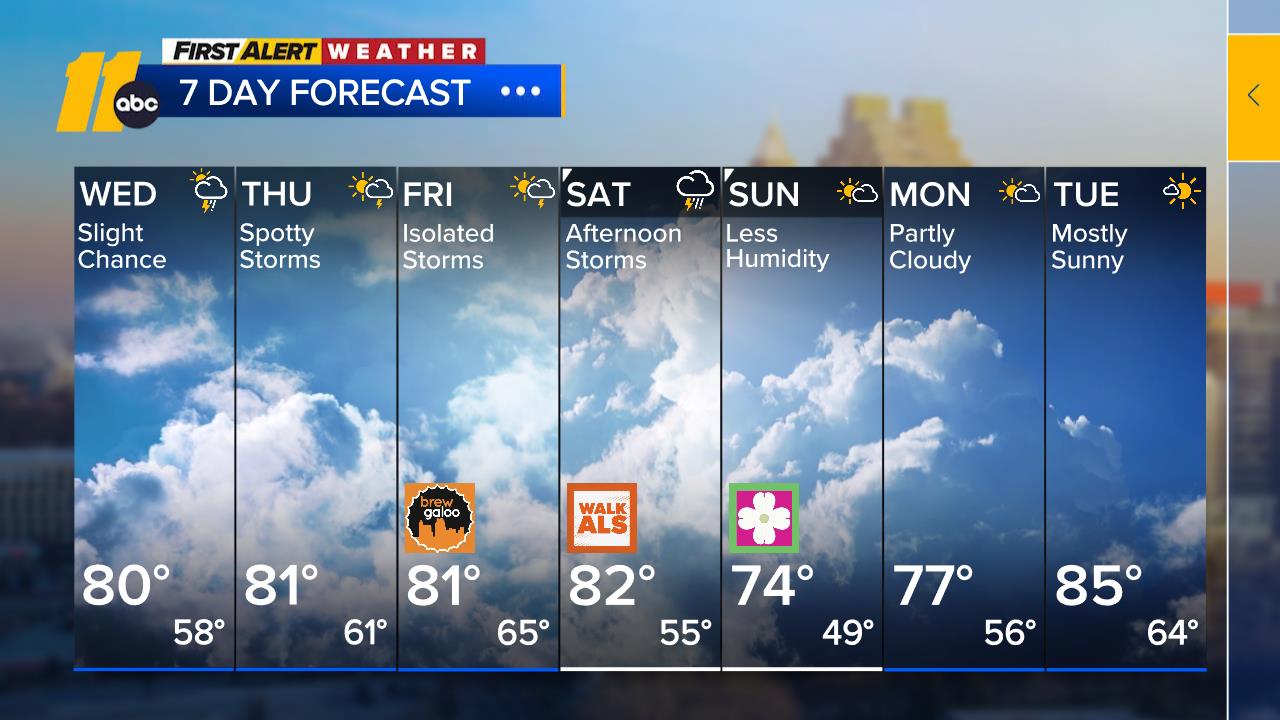 Check the radar anytime with the free AccuWeather app for iPhone and Android today!