A cold front brought in a round of showers and storms Tuesday morning. In the wake of that front we're dealing with gusty winds. A wind advisory is in effect until 6 pm Tuesday. Winds could gust as high as 45 miles per hour.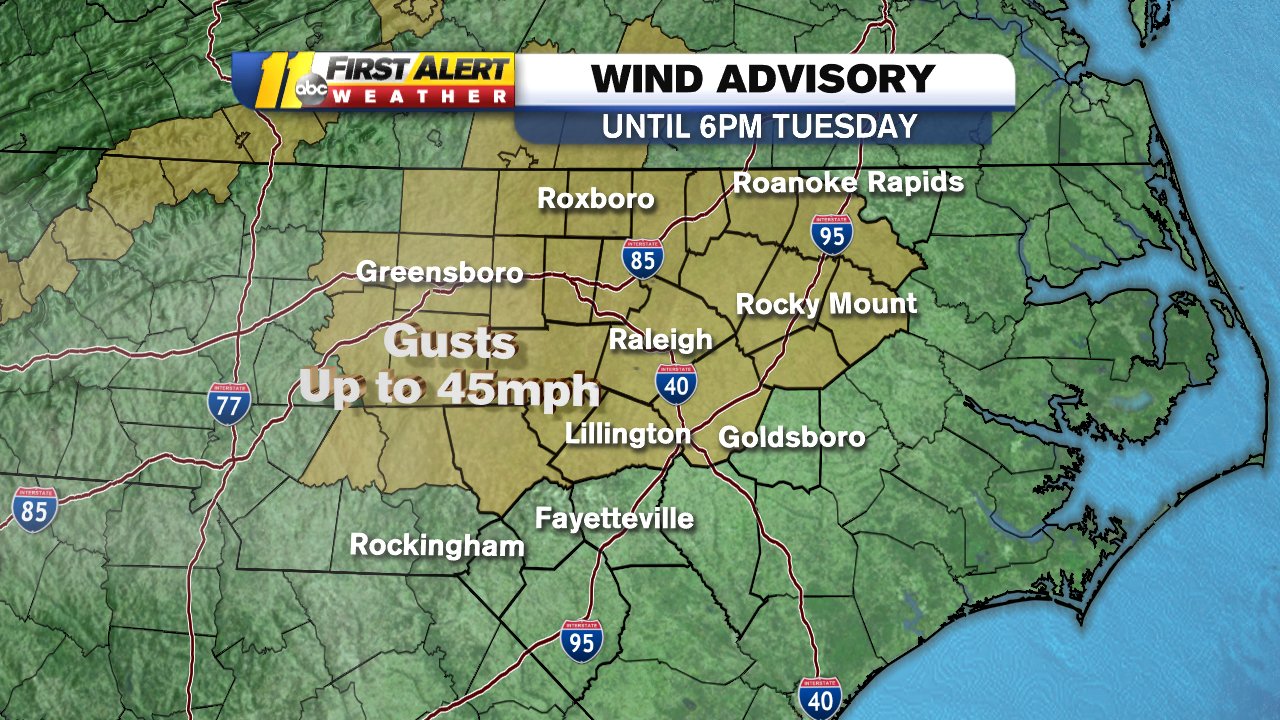 The remainder of the evening will be dry and breezy with lows tonight falling to the 30s.
Cooler air behind that front will finally push in by Wednesday and Thursday. Highs will be seasonable reaching the low 50s.
By Friday, high pressure will begin shifting to east ushering in southerly flow. South winds will drive in warmer temperatures so highs will climb to the 60s during the weekend.
On Sunday a cold front will move through the state bringing a round of rain. Showers should clear out Monday with cooler high temperatures in the 50s.
Have a great evening!
Brittany Bell