RALEIGH (WTVD) -- Transgender woman Angela Bridgman arrived at the legislature Wednesday on a mission to get her message across to House Bill 2 supporters. She visited a number of lawmakers.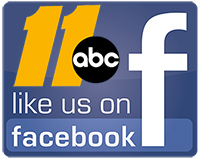 "I belong in this state, no matter what anybody says," she explained to Sen. Buck Newton's receptionist. "Nothing bad ever happened."
Wednesday was LGBT Advocacy Day at the General Assembly. Opponents of House Bill 2 took a personal approach bringing their stories straight to lawmakers.
"They don't understand the impact of what they do on real people," Bridgman said.
WATCH: Joel Brown has the latest on protests, KKK fliers
The mom of a transgender teen pleaded with lawmakers to repeal the law.
"I'm asking for all North Carolinians to be respected and protected," Jean Duwve said.
Read all ABC11 stories about HB2 here
A Republican congressman is also blasting HB2. United States Sen. Richard Burr said he has "issues" with the legislation.
Burr
told the Huffington Post
, "the legislature botched what they were trying to do" and the bill "was far too expansive."
Democrats are surprised Burr is taking this position.
"I'm sure that the pressure is building on him as well," said Rep. Chris Sgro, who is also the Executive Director of Equality NC. "The economic harm has been so great, I'm sure in Washington -- with his role in the US Senate -- that's he's hearing from companies asking 'What the heck is your state doing?' "
ABC11 reached out to Burr's spokesperson, but his office said he would have no comment.
HB2 was designed to block a Charlotte non-discrimination ordinance, part of which allowed transgender people to use bathrooms and locker rooms of the gender they identify with. The state law requires people to use the restroom according to their biological sex listed on their birth certificate in government buildings, schools, and universities. The law also excludes lesbian, gay, bisexual and transgender people from anti-discrimination protections and blocks municipalities from adopting their own anti-discrimination and living wage rules.
Report a Typo