CARY (WTVD) -- The Cary Police Department is investigating a home-invasion style robbery in the 400 block of Sandy Whispers Lane.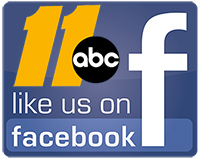 Investigators said in the early hours of Thursday morning, five men kicked in a back door and held four people while they went through the home looking for valuables.
A married couple, and their roommate were home at the time, along with the couple's young daughter. Police said the little girl was sleeping during the two hours the suspects were in the home.
When they were finished in the home, the suspects took one of the homeowners to an ATM and forced them to withdraw money.
Pictures released by police showed one of the men at the ATM wearing a mask.
At the home, electronics, jewelry, handbags, and wallets were taken.
The robbers also left with one of the victim's 2013 blue Ford Explorer with NC license number CLA-5098.
One of the victims suffered a minor head wound.
As of late Thursday night, no arrests had been made.
Police believe the suspects are between 18 and 35 years old. All were wearing masks and dark clothing.
Anyone near the area during the time of the incident is encouraged to contact the Town of Cary Police Department at (919) 469-4012 or file a report anonymously with Cary Crime Stoppers at (919) 460-4636. Crime Stoppers pays up to $1,500 for the arrest or indictment of those responsible for committing certain types of crimes.
All calls will be kept CONFIDENTIAL at the caller's request.
Report a Typo