RALEIGH (WTVD) --
The future of the Carolina Hurricanes. At least that's the expectation of General Manager Ron Francis.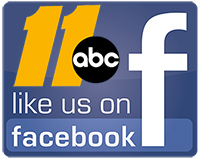 All nine players drafted last month are in Raleigh for camp including the Canes' two first-round picks.
"It's kind of all about development and obviously I haven't been exposed to the Hurricanes values and what they think are important as a team," said 2016 first-round pick Jake Bean.
"Of course it's exciting but I'm not nervous, just enjoying what I'm seeing here it's a pretty warm here and pretty fun," said the other first-round pick, Julien Gauthier. "The city is cool, the fans are nice so I like it."
A first-round pick in 2014, Hayden Fleury, is still trying to prove he's NHL worthy. The defenseman is a testament as to how long and windy the road to the top can be.
"It's a process. Sometimes you can get hard on yourself, but I'm just trying to go to the rink each and every day and work harder," Fleury said. "I'm an older guy here so if I can help out guys like Beaner and the Goat, they'll be that much better for it."
Raleigh native Josh Wilkins is one of a handful of guys just getting a taste of pro hockey.
"Guys are incredibly talented, so it's cool to compare myself to that and try and play at that level," Wilkins said. "I grew up watching the Hurricanes, so putting on the stuff for the first time is incredible, but it's a business and you've got to keep working hard."
Wilkins is headed to Providence College.
And taking this week's worth of knowledge with him.
Report a Typo