For thirty years, Rosa "Lady G" Faison has lent her voice to the airwaves of Fayetteville. Now, she's hoping her listeners can help her during her biggest struggle.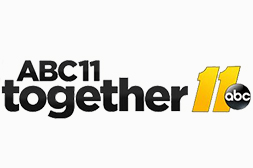 "The listeners, that's what drives me," said Lady G, the co-host of Sunday Morning Inspiration on 107.7 JAMZ.
Uplifting her community is what she does best. With her husband, who also happens to be her co-host, she pulls her listeners up from their lowest point. Her husband, Pastor Anthony, experienced her inspiration firsthand.
Anthony said it was in the early 90s when he first heard Lady G.
"I was about to commit suicide. I didn't listen to gospel music that much, and I heard this voice on the radio and I thought that there is no way that someone can be this happy this early in the morning," Anthony said. "So I literally forgot about what I was going to do and I thought, I was going to see if she was going to to be for real, if she was going to be the same next Sunday and low and behold she was."
The couple often dedicates their time to feeding the homeless and hosting toy drives for underprivileged youth.
"I was diagnosed with multiple myeloma, which is bone cancer." Lady G explained.
She has had 24 rounds of chemotherapy.
"When I left the hospital, they told me that I would have to go into a home if there was no one to take care of me, and my husband decided that he wouldn't let me go to a facility, so he took a leave of work," Lady G shared, with tears in her eyes.
The couple was left with no income, no insurance, and no disability.
"I ask God, 'Why her?' And he says, 'Why not her? She's a miracle,'" Anthony said.
In late March, Lady G underwent a stem cell transplant, and again she needs her husband's help, which means again he is without work.
Lady G has a Go Fund Me page set up for her medical expenses.
Click here to learn more.