LEE COUNTY, N.C. (WTVD) -- A double-fatal crash might have been a triple-fatal if not for the actions of a Good Samaritan.
The crash happened just before midnight on Saturday on Pickard Road, just a few miles from Highway 42, west of Sanford.
ABC11 spoke exclusively to the man who pulled a passenger to safety before the SUV burst into flames. He wished to remain anonymous.
He said pictures showing the aftermath of the crash don't begin to capture how bad it was.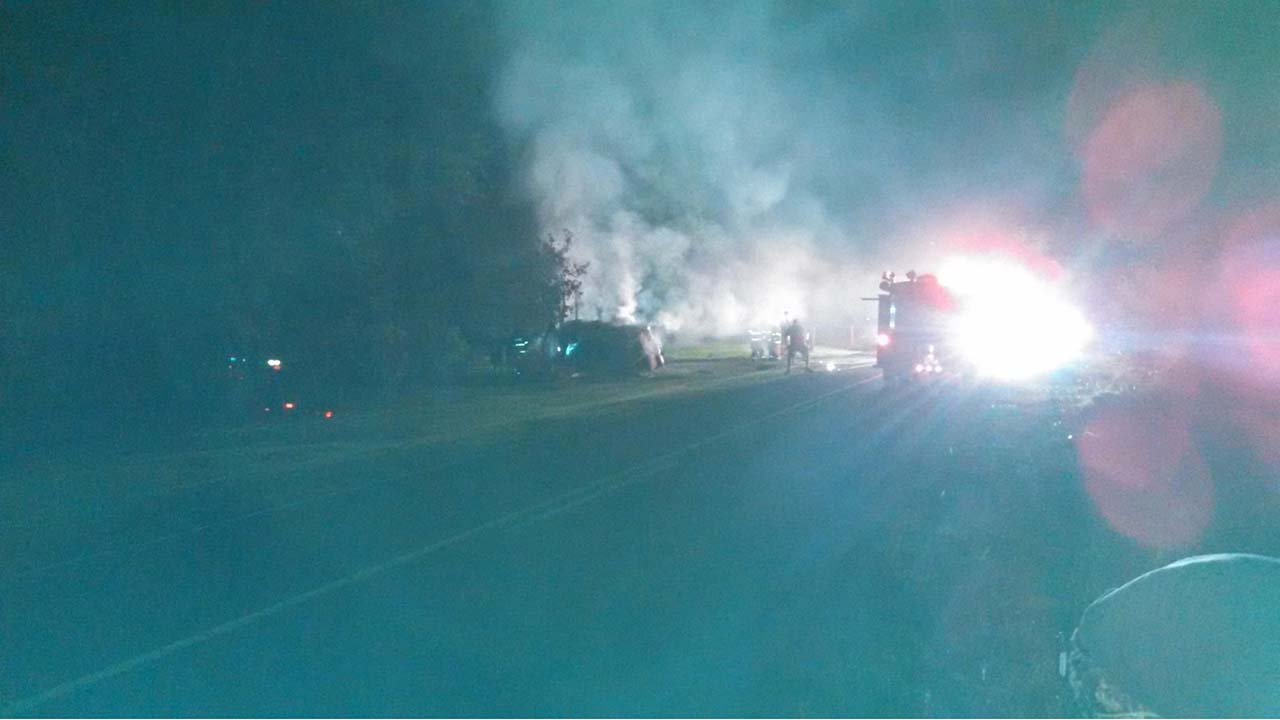 "I haven't been able to stop thinking about it all night," the man told ABC11.
He said he drove by the crash scene on Pickard Road in Lee County on his way home on Saturday. As he passed, he realized the SUV had overturned and hit a utility pole.
He sprang to action and pulled an unconscious back seat passenger out of a broken window.
"The transformer right above us was just hanging by the wire and it started like...it looked like fireworks," the man explained. "It blew up like right after that. And like the electric wires sounded like rubber bands bouncing off it when it blew up."
By then, the SUV had caught fire. Within seconds, the entire vehicle was engulfed in flames.
Even if the fire hadn't broken out, the man thinks the passengers in the front seats were pinned by the utility pole and twisted metal.
"There was a light pole straight across the top of the cab on the front two doors."
The man is still dwelling on the two people who died, wondering if there was any more he could have done.
"Everybody says you did more than you should have done but it just keeps going through your head what you could have done," he said.
The victim's identities have not been released pending notification of the family.
Highway Patrol is investigating the cause of the crash. It is not yet known if speed or alcohol were factors.
Report a Typo