FAYETTEVILLE (WTVD) -- ABC11 Together and people across the country are helping a starving veteran in Fayetteville who was in need of food.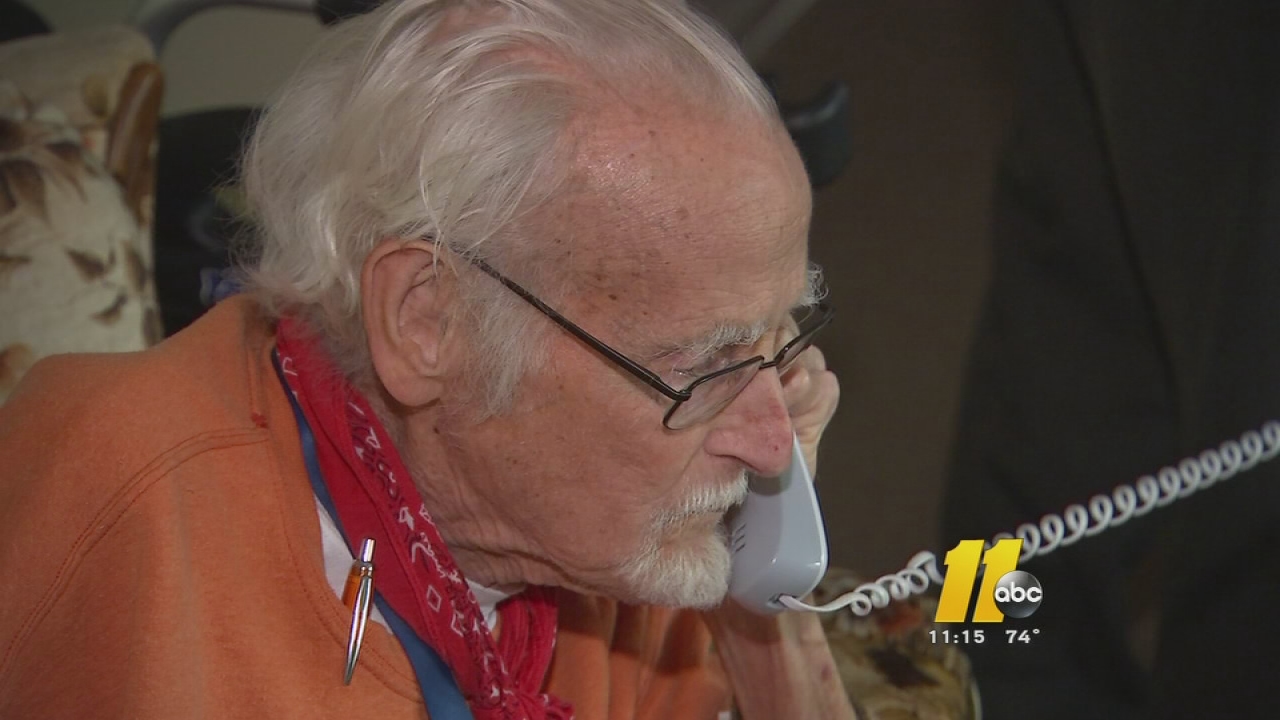 ABC11 first told 81-year-old Clarence Blackmon's story Tuesday night. Blackmon has cancer and can't leave his house. He called 911 Tuesday because he needed food.
The day after his story aired, Blackmon's phone hasn't stopped ringing with people offering food and help.
"'What do you want me to bring,'" recalled Blackmon. "I even ordered roasted chicken. She said 'fine, that's fine.'"
That joy was a far cry from his desperate 911 call for help 24 hours earlier.
"What I need is someone to get to the store and bring me some food because I have to eat something," Blackmon told a 911 operator.
Tuesday, his refrigerator and cupboards were empty. After months in the hospital for cancer treatment, and a rehab center, the veteran returned to his home with no food. He had no way to get any either.
A 911 operator and Fayetteville police delivered some groceries in person, and many of you poured out your hearts with overwhelming offers to help. It went from an empty refrigerator to shelves and countertops overflowing with food.
"We had numerous calls, emails, folks calling us directly, calling the call center, calling 911 saying, "How can we help Mr. Blackmon,'" said Fayetteville Officer Antoine Kincade.
Many of you asked how Blackmon could wind up in this situation. ABC11 asked DSS officials that same question. The director said they only became aware of Blackmon's plight when we told them. The private rehab center that discharged Blackmon failed to notify DSS officials that he was going home.
A DSS social worker spent several hours with Blackmon Wednesday. They are now taking care of his needs. As for the donations, Blackmon asked that they go to the Salvation Army to help others.
"I want everyone that goes hungry, or lives under a bridge, at least they can go to the Salvation Army. They can get some good food," said Blackmon.
Blackmon said he is truly blessed by all the help.
Related: Elderly cancer patient calls 911 because he has no food
Click here to donate to the Salvation Army of the Sandhills.
Report a Typo