RALEIGH (WTVD) -- A fire at a Raleigh apartment complex in the 700 block of Royal Anne Lane off of Six Forks Road Monday afternoon has been ruled accidental in nature. Officials say the fire was caused by a cigarette discarded on a third floor balcony.
The blaze broke out around 2:20 p.m. at the Cambridge Apartment complex, which is just north of Lynn Road.
The damage was contained to just one building, which contained about 12 units. All of those units are now uninhabitable.
"At first I was thinking that everything was going to be okay, but I thought maybe it would be something small because when I came out I only saw the bushes burning," said resident Jaimie Newsome. "Then I looked up and realized that the whole third floor was on fire and the more I looked, the more I felt that it was spreading and it's kind of all over. The whole building is pretty much gone now."
Everyone inside the building made it out safely. In all, 24 people were displaced by the fire.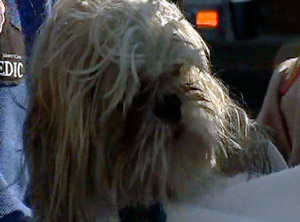 "Several of the people got out of the house with no clothes, with just whatever they were wearing at the time," said Alan McKinney, with the Red Cross. "I saw two individuals who had no shoes today."
Two dogs and a cat were also rescued from the building by firefighters and paramedics.
"We had one [pet] that was unconscious," said Raleigh Fire Division Chief Rob Johnson. "We put the oxygen on him with a small pet mask."
The fire report indicated that 75 percent of the building was damaged. The report also said the smoke detectors and sprinklers were working properly.
The Raleigh Fire Department told ABC11 Tuesday that residents will likely not be allowed back into the building for days because of water damage.
Report a Typo