RALEIGH (WTVD) -- NC State baseball coach Elliott Avent and his 10-week-old Labrador rescue puppy were bitten by a copperhead Wednesday night and both needed immediate medical attention.
On Friday, Avent spoke to ABC11 about the battle with the venomous snake.
"It's almost like 50 yellow jackets in the same spot, and it hurt so bad after it felt like they left their stinger in there," Avent said.
Elliott Avent will miss the Louisville series after he and his dog were both bitten by a copperhead. Avent got zapped on the foot. 1/2

— Mark Armstrong (@ArmstrongABC11) May 12, 2016
Avent had to get a shot and stayed in the hospital overnight after being bitten on the foot. Doctors said he could not travel so he will miss the nationally ranked Wolfpack's big series at Louisville this upcoming weekend.
His pup, Samantha, or Sammy for short, is expected to be OK and is also resting at home.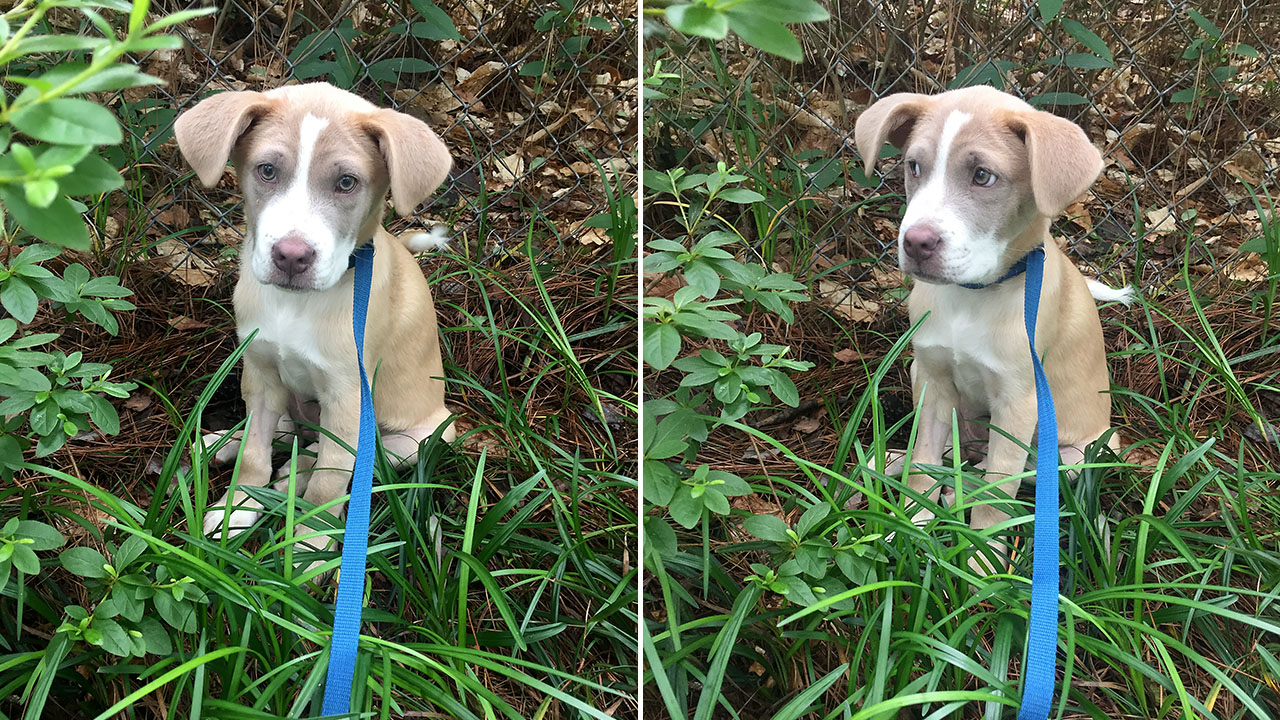 Sammy is recovering Friday, but she still looks like she's keeping a watchful eye out for snakes. (WTVD)
Avent still can't really be on his feet much or the foot begins to swell.
"It's those two teeth marks down there ... yeah, he got me pretty clean, got me pretty good." Avent said.
"I looked down and (the puppy) had something in her mouth, and I figured the pine cone, and I heard a yelp," Avent said. "And I looked and there was enough light to see it was a snake so I just reach down and throw the snake that way, and (Sammy) that way. And when I did, the snake just jumped at me and got me."
Blood poured from his ankle.
The coach looked down and saw his new pup had been bitten, too.
"I love dogs, the fact I looked up and she had a bite on the end of her nose made me furious that he got the dog and thinking she's a puppy, she's probably going to die," Avent said.
Web extra: Coach Avent was "furious" after his puppy got bit. Watch the video below.
Can't see the video?
Watch here
.
He grabbed some sticks to kill the snake, but it was too big. It came at him again, barely missing his hand. So Coach limped to the carport where he grabbed an NC State umbrella (no baseball bat, handy, coach?). That finished the job.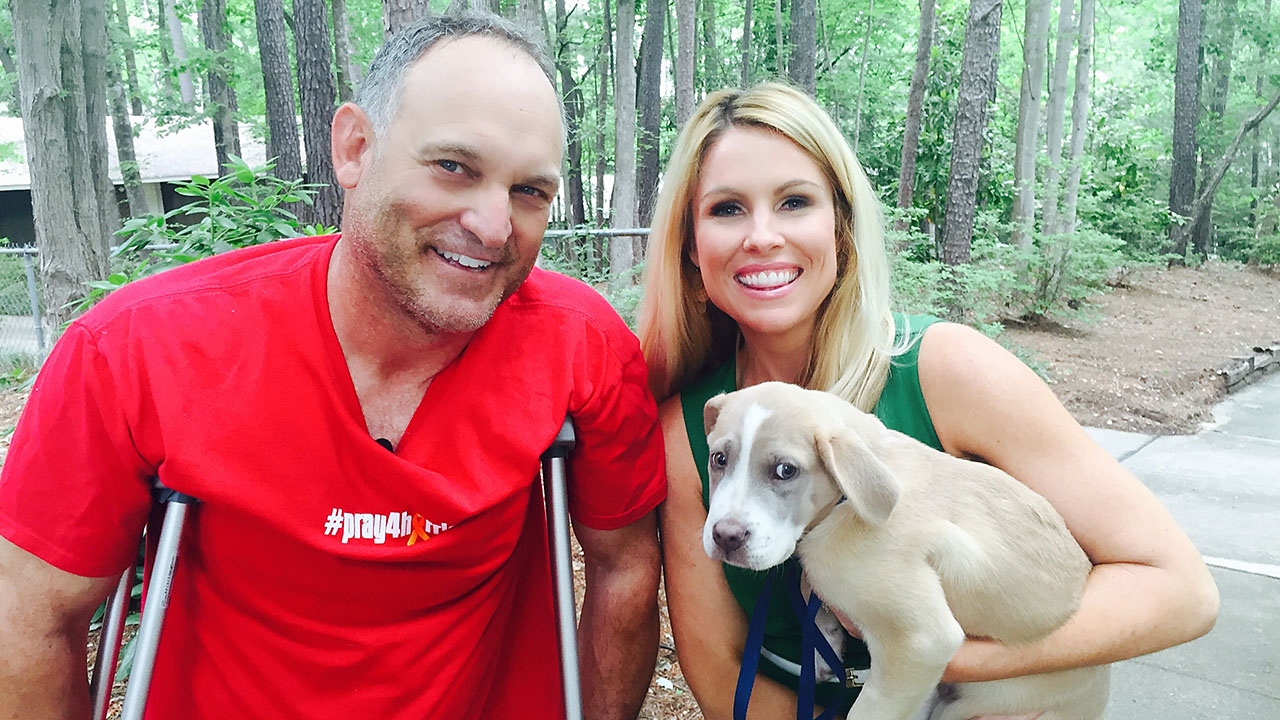 Coach Avent with ABC11's Anna Laurel and his rescue pup, Samantha. (WTVD)
"I guess I watched so many Westerns and stuff I thought you had to put a tourniquet on my leg and I thought you had to kill the snake," Avent said. "I didn't know whether they took venom from that snake to cure you. I called a friend of mine, and said 'you need to get here, I've been bitten by a snake' and they said OK, like no big deal. I said 'well, the dog got bit too, and they said 'look, be right there."
For six hours, the ER staff watched Avent's leg, measuring the swelling. He's just glad it didn't end like all the Westerns he's watched.
"The next step was sucking the poison out," Avent cracked. "Seen John Wayne do it too many times."
Report a Typo