CHAPEL HILL, North Carolina (WTVD) -- A new world-class gym is open in the Triangle, and it's specifically for jump rope.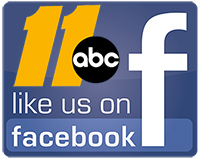 The Bouncing Bulldogs are one of the best international sport teams around, and their coach has shaped the lives of local children for decades.
The new Bouncing Bulldog Community Center is coach Ray Fredrick Jr.'s dream realized.
The team has nine world titles and seven national championships, but for the coach, this new center is about something more.
"We wanted to create an environment for young people that they could walk into this environment and grow, and be the best person they could be," Fredrick said. "Regardless of the environment they came from."
He founded this team 30 years ago, as a teacher in Chapel Hill and Durham public schools. Now, he and his wife have dedicated their lives to this.
"My salary is zero and some people say 'why?' " Fredrick said. "We are put on this earth to be servants, to help other people, and the only thing I can take with me is a good name when I leave here."
"That's the way the world should be," said Fredrick's wife, Patricia Fredrick, who is also a volunteer. "It's not what we have, it's what we give."
The coach's dream doesn't stop at the new center. He hopes to expand the gym to include an academic-enrichment center for underprivileged children in two years.
The discipline they're learning on the court translates into the classroom - the combined GPA of his senior students is at a 5.0 thanks to advanced placement courses - and he hopes their global competitions are teaching them lessons, too.
"Use that jump rope as a vehicle to connect with other boys and girls in this environment, also when we travel, to help make this world a better place," Ray Fredrick said.
Report a Typo