FRESNO, Calif. (WTVD) -- A Fresno father is in jail accused of an armed carjacking in front of his five-year-old son.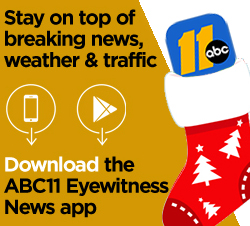 Police said 29-year-old Myron Harris went to a man's home on Christmas day to ask about a Chevy truck with a for sale sign on it. The seller took Harris and his little boy on a test drive. They eventually went to a 7-Eleven to get a cashier's check but were turned down. That's when, officers said, Harris pulled out a knife and stole the truck with his son in the back seat.
Police caught him a short time later.
They gave the little boy Christmas gifts before turning him over to Child Protective Services.
Report a Typo