CARY, NC (WTVD) -- Some families may not be able to afford a Christmas tree this year, and that's where a local tree vendor wants to step in and give away dozens of trees to those in need.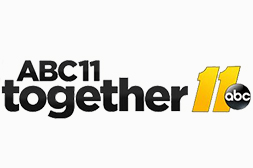 "Everybody takes Christmas trees for granted," said Joe Lux the owner of
Village Green of Raleigh
tree lot. "They think that every Christian that celebrates Christmas has a tree, and it's a given, and it's not."
Lux said he just bought new trees, not to sell, but to give away to others who can't afford one, because he remembers a time when he couldn't afford one himself.
"Twenty-seven years ago we were dirt poor at Christmas and a creditor was calling us for money," Lux said. "'Listen here,' I said, 'I have no presents for my kids, I have no tree, when I tell you I have no money, I have no money,' and it's a horrible feeling."
He said they lost everything when their family restaurant burned down.
Now he's given away 245 trees through the years, and is donating 50 this year. He hopes people in need will come pick one up Thursday at the lot.
They also have a "Giving Tree" where folks can donate ornaments so those in need can have them.
Lux said that while he knows there are various organizations helping the less-fortunate during the holidays, he hopes his donation will help in a deeper way.
"People donate all sorts of things, and that helps them physically, what I do I feel helps them spiritually, or inside," he said.
Something he says helps him inside, too.
"The day I give away these trees, it's just an amazing day. It's heartfelt, you see the joy on people's faces," he said. "I want people to have trees, so as long as I do a Christmas tree lot, I'll be giving trees away."
The Christmas tree giveaway is at 8360 Chapel Hill Road in Cary. They will be giving away trees from 5 p.m. to 9 p.m.
Report a Typo