RALEIGH (WTVD) -- After two months of training, it was finally the big day for ABC11's Heather Waliga. She's been working hard on her moves, and on Saturday competed in 'Dancing Like The Stars' at the annual Southern Women's Show at the State Fairgrounds.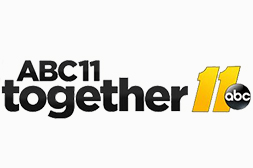 Similar to ABC's 'Dancing With The Stars,' community members from the Triangle area pair up with professional dancers to learn a routine and raise money for the
National Inclusion Project
which supports children with special needs.
Heather, dressed like Sandy from 'Grease,' put on a show and performed wonderfully great on the stage.
They raised $31,000.
Heather had been working with a dancer from the Arthur Murray Studios in Cary.