FAYETTEVILLE (WTVD) -- The 34th annual Dogwood Festival opens at Festival Park on Friday, and it's one of the biggest parties in the Southeast.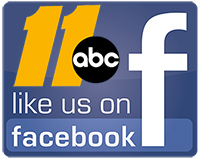 Take 5,000 bright-yellow rubber ducks, plunge them into Cross Creek, and you have the race of the season. The fundraiser benefits Urban Ministry in Fayetteville, and is one of the big events at the annual Dogwood Festival.
"We really hope this is going to be this is our biggest and best year ever, said Carrie King of the Dogwood Festival.
King said she expects as many as 250,000 attendees.
On Wednesday, crews were busy setting up rides and tents.
This year's festival will include some new attractions.
"This year it's the Cirque de Vol, and the Fayetteville Airborne Troops," King said. "They are trapeze artists, the Silks, and they hang from the contraptions, and they do fire breathing, and live performances art right there in the 400 block of Hay Street."
Last year the weather wasn't ideal, but still more than 150,000 people filled Festival Park to sample the food, music and fun. It's estimated the Dogwood Festival brings in nearly $3 million and is one of the top events in the South.
WANT TO GO? MORE INFORMATION HERE
"You could technically come down here to the area and only have to pay for a hotel room," King said. "You don't have to pay to get into our concerts, you don't have to pay to attend the festival itself.
Now, obviously, you have to pay for your food and your cold beverages, but in addition to that, everything that we do is free," King said.
The festival gets underway Friday night with a country music concert.
Report a Typo