The nonprofit Dress for Success is celebrating a milestone - the organization served its 10,000th woman in the Triangle.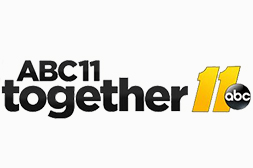 Dress for Success serves under-employed and unemployed women in the Triangle by providing a network of support, professional attire and development tools to help women thrive in work and in life.
The group hosted a new event Thursday evening called "Shop for Success."
The pop-up store is selling items from local and national retailers at a deep discount.
Learn more about Shop for Success here.
Report a Typo