DURHAM (WTVD) -- A Durham County deputy didn't have to travel too far to make an arrest Tuesday.
In fact, he didn't have to leave the Durham County Criminal Justice Center's parking deck.
While conducting a routine patrol of the parking deck and surrounding area, the deputy came across a man on the deck's third level.
After investigating, the deputy discovered a glass jar with 21 grams of marijuana, rolling papers, a digital scale and a .45-caliber semi-automatic handgun.
Jhati Tashawn Owens, 24, of the 100 block of Christine Drive in Garner is charged with carrying a concealed gun, maintaining a vehicle for keeping and selling a controlled substance, possession of marijuana paraphernalia, and possession with the intent to sell and deliver a controlled substance.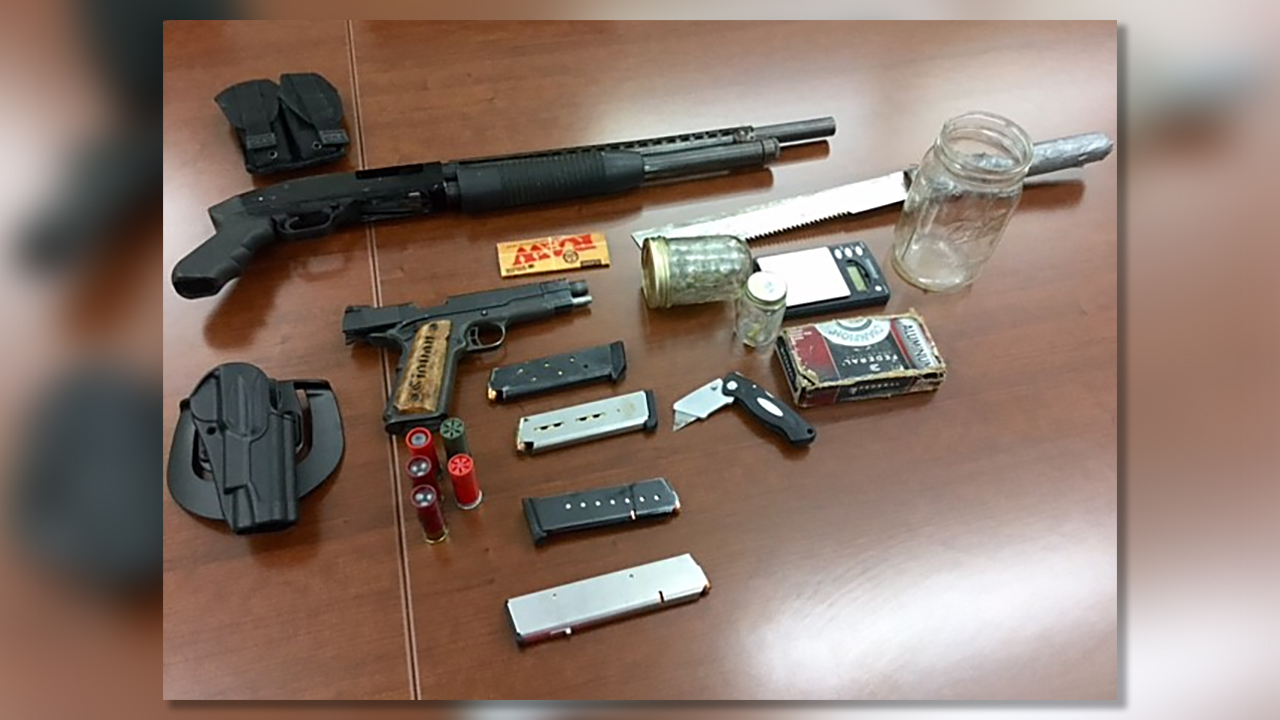 As part of the ongoing investigation, the deputy also seized a pistol-grip shotgun, several rounds of ammunition, buckshots, a slug, a makeshift machete and a utility knife.
Owens is in custody at the Durham County Detention Facility under a $2,500 secured bond. Additional charges are possible, authorities said.
Report a Typo