DURHAM (WTVD) -- Online transactions with unknown people should always be approached with caution, whether buying a used smart phone or finding a roommate.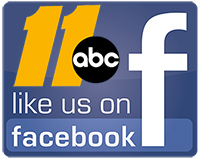 Durham police have issued an alert about the latter, and it's a cautionary tale worth repeating.
A woman told investigators that she responded to a Craigslist advertisement on April 21 for a room to rent in a three-bedroom house in Durham.
She thought she was corresponding with another woman roughly her age and was expecting a female roommate.
But when she moved into the home, she discovered to her shock that the ad had been placed by a man, who lives in the home and had been impersonating a younger woman online, investigators said.
NEED HELP WITH A RIPOFF OR SCAM? CONTACT ABC11 TROUBLESHOOTER
Police arrested William Oliver King Jr., 52, of Arnette Avenue on April 24 and charged him with obtaining property by false pretense.
The woman has since moved out.
If you have been a victim of a similar scam, you are asked to call investigator J.A. Rodriguez at (919) 560-4440, ext. 29350.
The Durham Police Department's Fraud Unit is providing the following crime prevention tips:
Do not rent or purchase sight unseen. That amazing "deal" may not exist.
Be careful about sharing personal information, including photos, relationship status or any information relating to your personal life. The person you just met online is not your best friend.
Take your time. Some scammers will try to rush you into making a decision, claiming that you might lose out on a "wonderful opportunity."
Never wire funds (e.g. Western Union). Anyone who asks you to is likely a scammer.
If someone asks you to use a prepaid credit card, it is most likely a scam.
If you must meet with someone, do so in a public setting and do so during normal business hours. Avoid bars or anything that entails alcohol. If possible, avoid going alone.
Do not extend payment to anyone you have not met in person.
Never give out financial info (bank account, Social Security number, PayPal account, etc.).
Refuse background/credit checks until you have met landlord/employer in person.
Remember that people can hide their identities online. You never really know who you are talking to.
Report a Typo