Durham police are investigating a shooting that left one man dead and another injured Wednesday night in the 100 block of Commerce Street.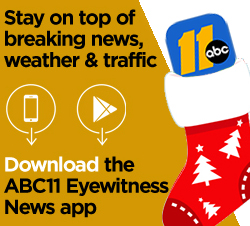 Officers responded to a shooting call at 6:17 p.m. near Grace Lane and Liberty Street. When they arrived, they found a man who had been shot in the leg. He was taken to the hospital for treatment of injuries that do not appear to be life-threatening.
Shortly after, officers found a second man who had been shot on Commerce Street. He was taken to the hospital, where he died.
The victim was later identified by police as Jakeba Keshawn Henry, 25, of Durham.
The two victims were together when the shooting occurred on Commerce Street, police said.
The investigation continues and no charges have been filed.
Anyone with information is asked to call Investigator J. Barr at (919) 560-4440, ext. 29325 or CrimeStoppers at (919) 683-1200. CrimeStoppers pays cash rewards for information leading to arrests in felony cases and callers never have to identify themselves.
Report a Typo