FAYETTEVILLE (WTVD) -- Detectives with the Fayetteville Police Department's Special Victim's Unit have obtained a composite sketch, based on information provided by the victim, of the suspect involved in the sexual assault that occurred April 11 in the area of Cain Road near Pamalee Drive.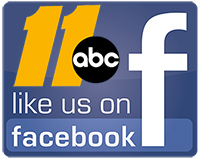 A woman told police she was walking on the sidewalk along Cain Road when a man approached her from behind, pulled her to the ground, and sexually assaulted her.
She described her assailant as black, tall with a thick build and callouses on his hands. He was wearing a black shirt, and the woman told officers the suspect had strong body odor and the smell of alcohol about him.
The victim also provided details about the man's vehicle.
PREVIOUS STORY: FAYETTEVILLE POLICE INVESTIGATE WOMAN'S SEXUAL ASSAULT
It was described as a dark green van with no back seats and a metal back floor, with no carpet.
She said there was food and trash on the dash board, trash in the back of the van and a black comforter on the floor
She also noticed a black pine tree air freshener hanging from the rear-view mirror.
Anyone with information regarding the sexual assault or the identity of the suspect is asked to contact Detective Caldwell with the Fayetteville Police Department at (910) 366-5853 or Crimestoppers at (910) 483-TIPS (8477). Crimestoppers information can also be
submitted online
by completing the anonymous online tip sheet or by text-a-tip on your mobile device by sending a message to 274637 (in the text box type "4Tip" followed by your message).
Report a Typo