CLEVELAND COUNTY, NC (WTVD) -- New information has been released Wednesday in a 16-year-old case of a missing girl from Cleveland County.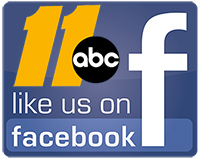 Asha Jaquilla Degree was 9 when she walked away from her family's home in Fallston, a small town about 16 miles west of Lincolnton.
The FBI is searching for a car that Asha may have gotten into.
The new lead comes after the FBI, the State Bureau of Investigation and Cleveland County investigators launched an effort to reexamine the case and re-interview witnesses.
The FBI believes she might have gotten into a 1973 green Ford Lincoln or Thunderbird on NC Highway 18 when she was last seen in February 2000.
The FBI noted that on Feb. 14, 2000, Asha left her home in the middle of the night and disappeared. Asha's family last saw her asleep in her bedroom about 2:30 a.m.
An hour and a half later, she was seen by drivers walking along North Carolina Highway 18 in Shelby. Her parents reported her missing by 6:30 a.m. More than a year later, Asha's bookbag was discovered buried along North Carolina Highway 18 in Burke County.
The FBI began offering a $25,000 reward in the case in February 2015.
Anyone with information is asked to call the FBI at (704) 672-6100.
Information from wsoctv
.
Report a Typo