WAKE FOREST, N.C. (WTVD) -- Support for a local family is still pouring in from the community.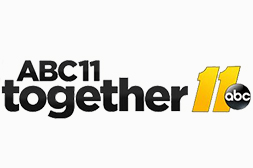 Just two weeks ago
we told you about Ursula Thompson and her two girls, Jaidah and Morgan
. Jaidah, 12, and Morgan, 10, were both born with a rare brain disorder, agenesis of the corpus callosum.
CLICK HERE TO DONATE
Gooey's American Grill at 950 Gateway Commons Circle in Wake Forest is donating 10 percent of their sales Wednesday to help Ursula get the wheelchair accessible van she needs for her girls.
"Anything helps, it's a great starting point for what we are trying to achieve, it's the ultimate goal of helping them purchase the van," Gooey's manager Roy Poole said.
And since Ursula shared her story, help has been coming in from all directions.
Just last week, a local car club, Wake Forest Mustangs, hosted a car poker run to help raise money for Ursula's van.
READ MORE HERE
The car club raised over $1,400 after hosting a poker car run.
"Just an overwhelming experience, just the heart of people to just give, people who don't even know us have just given to us, and its humbling and we are just grateful, we really are," Ursula said.
In total, more than $24,000 has been donated to the girls GoFundMe page.
If you would like to help, click here.
UPDATE
Gooey's ended up donating 20 percent of their sales to the van fund and gave a total of $392.35. In addition to the money raised, a Gooey's customer donated another $20.00, bringing the total raised for the girls' van to more than $26,600.
Report a Typo