RALEIGH (WTVD) -- Megan Hoffman-Houk does not take chances when it comes to her health.
So when the active mother of three noticed a change in her breasts in her early 30s, she scheduled a mammogram.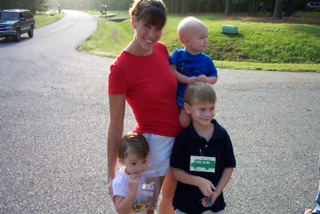 "I just developed a gut feeling that I had breast cancer," she said.
Test results came back negative, and with no family history of the disease, doctors sent her home.
"They were 100% sure that I wasn't looking at a cancer diagnosis and that I'd be good and to see them in two years," said Hoffman-Houk.
Less than two months later, she was diagnosed with Stage IIIa lobular breast cancer.
Hoffman-Houk also discovered she has dense breast tissue.
"As a breast cancer patient, every moment, every day counts," she said. "Every week that goes by, you wonder what difference did it make?"
What is dense breast tissue?
Breasts are made up of a mixture of lobules, ducts, and fatty and fibrous connective tissue. A woman's breasts are considered dense if they have mostly fibrous or glandular tissue but not much fatty tissue.
More than 40% of women who get mammograms have dense breast tissue which makes it harder for doctors to see cancer on a mammogram.
Some research suggests women with dense breasts could be four times more likely to develop breast cancer.
"A mammogram is still the first step, even in women with dense breast tissue, and it's still effective, but maybe not as good for detecting small masses in women with fatty breast tissue," said Dr. Sajata Ghate, a radiologist at Duke Medical Center.
Ghate helped draft new state legislation that took effect Jan. 1, known as the "Breast Density Law". Doctors who perform mammograms are now required to notify patients in writing if they have dense breasts.
Click here for an example of a WakeMed letter (.pdf)
Many physicians are just now getting an increase in phone calls from patients who have received the letter.
What happens next is up to the patient.
Amy DeShane learned she has dense breasts while getting a mammogram after finding a lump.
"It was the mammogram technician that just happened to say, 'Hey you have dense breasts,'" said DeShane. "She didn't say what that meant."
After receiving a letter from her physician, she called to ask for more information on dense breast tissue.
"It was surprising, and it was scary too. I learned that I'm more likely to get to get breast cancer. It's harder to find breast cancer if they're looking for it, so it may go undiagnosed longer, she said.
Dr. Ghate said there is no hard evidence suggesting additional testing benefits patients with dense breast tissue.
"We still have no idea what should be done after that. Should patients be screened in addition to mammography or should they just not do anything else? There's no great scientific data, unless you're very high-risk," she said.
Additional screening options
WakeMed Cary Hospital now offers Tomosynthesis, or 3-D mammography. The technology, approved by the FDA in 2011, allows doctors to see directly through the breast tissue with a series of pictures in an arc.
3-D mammography is now considered one of the best diagnostic tools for women with dense breasts.
Experts believe it could eventually replace mammograms.
"We are detecting cancers with this technology that in the past would have never been detected," said Libby Dore, Dir. of Imaging Services at WakeMed.
While the new state law does not require insurance companies to pay for extra costs associated with additional screening, some health care practices are choosing to absorb the added fees.
Battle Continues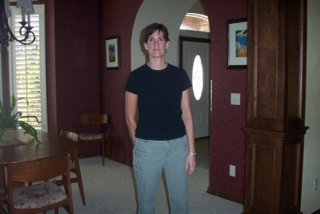 Nine years later, Hoffman-Houk's cancer is now in remission, but not without sacrifice.
She has had to undergo chemotherapy, radiation and a bi-lateral mastectomy.
Hoffman-Houk hopes women will take the time to educate themselves on the tools available before it's too late.
"This law will assist patients who do have those concerns to potentially take it that next," she said. "Maybe they won't have to wait until later on when things become more apparent."
Links:
Breast Density Law text:
http://www.ncleg.net/Sessions/2013/Bills/House/PDF/H467v5.pdf
More on WakeMed Cary's 3D Mammography:
http://wakemedvoices.org/2014/10/new-3d-mammography-offered-at-wakemed-cary-hospital/
Additional information on breast density law and risk factors:
http://ncacr.org/breast-health.php
http://www.cancer.org/acs/groups/content/@editorial/documents/document/acspc-039989.pdf
http://www.areyoudense.org/
Report a Typo