A new study suggests diet sodas and other artificially sweetened drinks may be linked to a higher risk of stroke and dementia.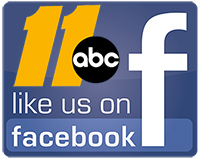 And as little as one diet soda a day could increase the risk.
The researchers studied 2,888 participants older than 45 for incident stroke, and 1,484 people older than 60 for incident dementia during a 10-year period.
Researchers concluded that "higher recent and higher cumulative intake of artificially sweetened soft drinks were associated with an increased risk of ischemic stroke, all-cause dementia, and Alzheimer's disease dementia."
Get more health news with the ABC11 News App
The study does have critics, as an actual cause-and-effect relationship between the two remains murky.
Interestingly, no connection was found with sugary beverages, such as sugar-sweetened soda and fruit juice, which may lend credence to the notion that natural sweeteners may be safer in some respects than the artificial ones.
CLICK HERE TO SEE THE FULL STUDY (.pdf)
The lead researcher of the study says more work needs to be done to study the health effects of diet drinks.
The study was published Thursday in the American Heart Association journal Stroke.
Report a Typo