RALEIGH (WTVD) -- About 100 volunteers were hard at work on Raleigh's Lake Johnson on Saturday collecting about 400 pounds of recycling and 500 pounds of trash from the water and shoreline.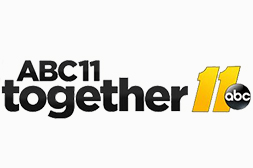 It's the fourth year in a row that Raleigh-based Mims Distributing with the Leinenkugel beer
Canoes for a Cause campaign
has cleaned up the popular local park.
Volunteers from the Wake Soil and Water Conservation District and The River Guardian Foundation spent about two hours on the project.
Report a Typo